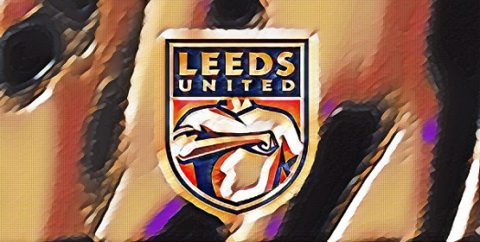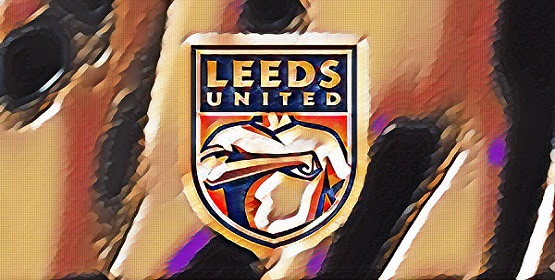 There will be some who might feel this is not Arsenal specific. However, at a time we are signing petitions forcing Josh Kroenke to release a rare statement I thought it time to step back and be rational. How bad do we really have it compared to others?
Plus, I don't like writing about rumours everyday and I like my lists! And….it's fun
10 – Ken Bates (Chelsea)
Our American owner has been nicknamed ' Silent Stan' for his lack of involvement. No-one could accuse Ken Bates of that, he left Chelsea better than he found it, finding them struggling in the 2nd division and in financial trouble. He departed with the Blues an established top 6 side who would win the occasional cup. Unlike Roman Abramovich though he never stayed out of the limelight, few owners would make headlines quite like him (and not for the better). To confront crowd trouble in the 80's he put up an electric fence then argued with the council for not approving it to be turned on, he used his programme notes to offend others, including his own supporters, and would fall out with his peers. Even Matthew Harding, who invested 26 million into the team was banned from the board for having an alternative opinion. Bates, in response to Harding's death said: "I don't believe evil should triumph and he was evil…it's a much happier ship at Chelsea now he's not around." Bates probably cares more about the profession then Mr Kroenke but just not as nice a person.
9- Glazers (Man United)
This pair had a completely contrasting business model to our American owners. Man United are unhappy that while winning things, they have been put back into debt for the first time in years. We are the opposite, a self-sustained model yet further away from being champions than ever. So, it depends what you want, financially secure but zero ambition, or lots of funds but even more debt? United will argue they were in a position where they didn't need to take the gamble (healthy on the Stock exchange at the time). Where the takeover is controversial is the club themselves have been used as collateral to get the loan to complete the purchase. PIK loans were taken out meaning every year if you don't want to make a repayment you can just let the APR rise. The family have been accused of waiting 5 years till they made any payments, using not their own wealth but that of the asset they were paying for. It's a vicious circle of the rules being manipulated, in the long term costing them very little.
8- Gillet / Hicks (Liverpool)
When a judge is forcing you to sell your lcub based on 'lies' you know your owners can't be trusted. Both had a reputation of buying low, borrowing loads and selling high. They misled the Kop from day one, promising zero debt was involved and plans were underway for a new stadium. Worse, they stopped communicating with each other leaving most to wonder how they planned to repay a loan to RBS. Gillet was at least honest enough to know the break down in relationship made it best for all parties to sell up but as per the agreement Hicks could veto any deal. He naively thought the club were worth more than 500 million from offers that were made. In the recession, the bank insisted on a sporting director to raise 100 million but tired of the lack of communication, so gave them 6 months to extend the loan agreement while new buyers were sought out or pay what was owed. What follows is Liverpool's board accepting bids which will clear debts with both owners rejecting them as they feel their asset is undervalued. Eventually RBS win a court battle forcing the Americans to take 300 million from New England Sports Ventures, 200 less than they could have got.
7- Tony Fernandes (QPR)
Here's an example of how you can be a bad owner, but it doesn't make you a bad person. In short Tony Fernandes is too nice a guy for this sport. He has since admitted that he was exploited, with managers, agents and players taking advantage. He clearly had the wealth and was willing to pay big money to keep QPR in the Prem, he just needed the right people to advise him. He was even naive in his interaction with fans. Could you imagine Mr Kroenke hosting a Q and A on social media? Fact is, supporters will only appreciate that if team is winning…
6- Mike Ashley (Newcastle)
The English version of Stan Kroenke yet different in many ways. You're never going to see our owner in the stands, in a football shirt downing a pint. This was Ashley's way of showing the world he was the everyday person who got lucky by becoming rich. Where the comparisons are fair is, he's not afraid to hide that as long as Newcastle are making him money (being in the Prem) and he has no need to show ambition. He effectively uses the Toon to market and advertise Sports Direct. When a Kevin Keegan or Rafa Benítez wanted to take that extra step, he wouldn't give up control. The only time he backed down due to peer pressure was changing the stadiums name
5- Assem Allam (Hull)
In 2010 the local businessmen wanted to 'give something back' to the area he had graduated from. He has become an example of someone with a brain for marketing but not identifying the bonds locals might have with traditions going back decades. Despite fans happy to be back in the topflight they protested plans for their name to be changed to Hull Tigers feeling Tigers, instead of city would help their identity grow worldwide. Where the likes of Cardiff eventually listened to their supporters, Allam would not be told how to run his own business. When the FA rejected the change of name and the council wouldn't sell him the stadium to build a sports park, he stopped spending money in protest, reminding fans under his control they had been in the top flight, got to a cup final and played in Europe. The next time they won the play offs there was not the usual buzz compared to previous promotions. Fans didn't sell out Wembley, while Steve Bruce left after with only 12 professionals in training.
4- Carson Yeung (Birmingham)
As bad as we think Stan Kroenke is at least he didn't try to run the club from prison. Throwing the club in turmoil he was arrested for money laundering. While awaiting trial he had to get to permission to leave Hong Kong to come work in the UK. This led to a transfer embargo because all of Yeung's financial results were delayed. Despite promises to resign to not damage the club long term he tried to choose who should be on the board, breaking rules due to his conviction, at which point he should have zero dealings with football.
3- Venkys (Blackburn)
The Venkys had a vision. They were going to use their popularity in chicken to make Blackburn a big deal in India. The two would advertise each other, the food on their shirts with the football team visiting the country to grow awareness. Look on YouTube to watch David Dunn eating chicken. Their original talk was to sign a Raul or Ronaldinho, someone with enough star power to raise the profile of the sport in that part of the world. This is a classic example of how people with little knowledge of the product should surround themselves with those who know the game. Ironically one of them could have been Sam Allardyce who they sacked when in 11th place. If nothing else Big Sam would have kept, you in the League. Instead he was replaced by Steve Keane (who had never been a boss) due to having the same agent as the Venkys. As soon as they realised they had been naive, they stopped caring. Relegation to League one was not as glamorous as the Champions League nights on their 4-year action plan
2 = Alexandre Gaydamax (Portsmouth)
If any group of fans wished they had been a 'self-financed model' it's Pompey fans who must roll their eyes at our complaining. Yet they were a fanbase content with being an established Prem side. They paid massive wages, records later showing some were on salaries expected of those in the Champions League. Gaydamax funded this spending with loans assuming his worst-case scenario would be reselling value, while never assuming, after winning the FA Cup, relegation would be a possibility. Suddenly the recession hit, and banks wanted their cash back quicker and were less flexible. A fire sale began but they couldn't find the balance between losing assets to pay off debt, while having a squad good enough to not lose Prem money which your counting on to not further harm your income. To be fair to the Israeli he waved off anything owed to him and pushed creditors to name him in the claim not the club.
2 = Ali Al Faraj (Portsmouth)
Ali al Faraj's own wealth was described as 'moderate' with him seeing a chance to own a club on the cheap. That's why today you have to prove you have the funds to be an owner. He simply found 17 million but was waiting for another 30, meaning players were now waiting for their wages. The Premiership were now withholding TV money to pay money owed to other clubs and put a transfer embargo on them. Relegation presented even more problems as the Football League have even stricter rules.
1 -Peter Ridsdale (Leeds)
If ever a club could act like a case of 'be careful what you ask for you might just get it' gooners, it's Leeds United. They did exactly what we want Mr Kroenke to do, show ambition forgetting to do what Stan does, keep an eye on if the business is bleeding money. I got tired growing up hearing how they lived the dream'. In reality they got to one Champions League semi-final, something 6 English sides have done since. Hardly worth gambling your entire future on. Everything was fine as long as they always made the top 4. Given that their highest ever position was 3rd, they had no right to think it was a sure thing. That was their problem though …. arrogance
A manager and a young squad who thought they were better than they were, just stocking up in areas they didn't need. At one point they were paying wages to Viduka, Smith, Fowler, Keane and Bridges. They never made it public but as soon as they finished 5th in 2002 a fire sale began. Still stopping the bleeding 15 years later.
Reviewing some of these cases, we could do a lot worse than Stan!
Dan Smith