182,000€ awarded to Arsenal in Women's Euro 2022 benefits programme by Michelle
Women's EURO 2022 is the first time UEFA has run the club benefits programme for the tournament. The programme is a recognition of the important contribution of clubs and their players to the success of the best final tournament ever and is also a symbol of UEFA's commitment to the development of all areas of the women's game.
Arsenal were awarded the largest amount in the UK, followed closely by Manchester City.  The UK benefited the most above all other countries.  However the highest amounts went to German club Wolfsburg at 235,500€ and Italian club Juventus at 188,000€.
Below is the list of UK clubs entitled to a share of the Women's EURO 2022 Club Participation Benefits programme published by UEFA: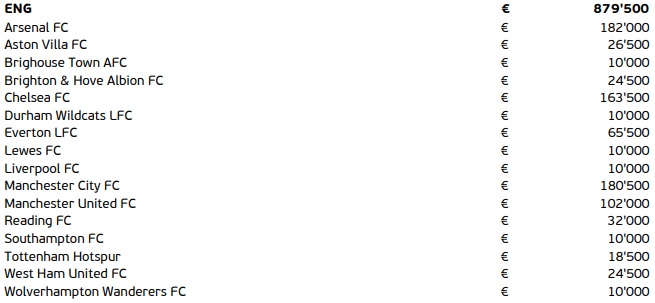 Funds from the FIRST-EVER club benefits programme in women's football are being distributed to 221 clubs from 17 national associations which includes all 16 participating countries as well as Scotland, to the tune of 4'316'500€.
The women's game has absolutely exploded with WSL attendance records being broken and Arsenal leading the way in attendances as you can see in the table below: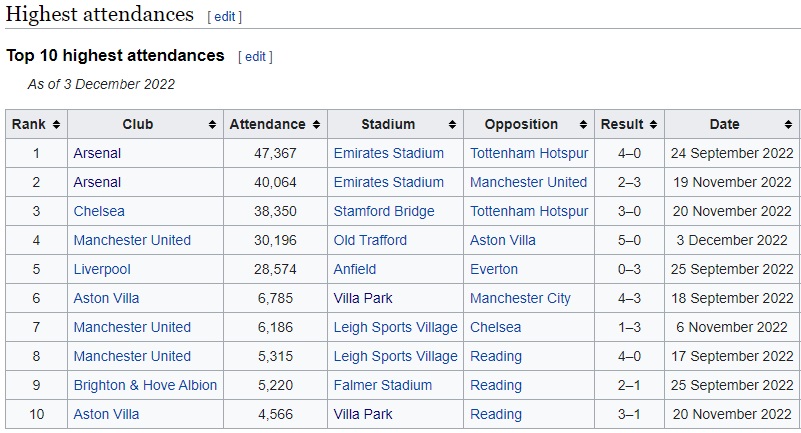 Arsenal's Lionesses Leah Williamson and Beth Mead were both awarded in the King's New Years Honour's List with Leah, who is captain of the Lionesses, receiving an OBE and Beth, who was Player of the Tournament and won the Golden Boot winner at Euro 2022 was awarded and MBE.
Onward and upward for women's football – the growth in the interest in the game is really quite something and it's nice to see it women's football benefiting from the rewards at last, don't you think?
Michelle Michelle
Follow Michelle on Just Gooner Women on Twitter for regular updates on the Arsenal Women's Team!
Do you want to read more about the Arsenal Women's Team? Click here….