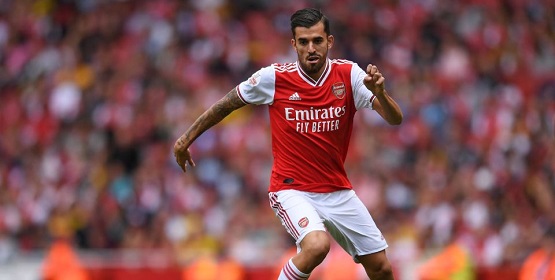 Dani Ceballos holds talks with Real Madrid bosses over permanent Arsenal transfer.
It is being reported in Spain that Dani Ceballos has held transfer talks with Real Madrid president Florentino Perez.
According to Spanish media outlet El Desmarque as cited by the Daily Mirror, Ceballos wants to make his loan permanent.
If this piece of news proves to be true then it will be absolutely brilliant news for Arsenal fans. The 23-year-old has already become a fan favourite and they would love to see Ceballos become a permanent signing.
The midfielder has had a mixed start to his career at Arsenal but has shown enough already for the fans to take to him. It is expected that as he settles down his game will become more consistent. He has a level of creativity that Arsenal has been lacking in the midfield and his style fits in perfectly at the Emirates.
The Spanish international also has immense respect for Unai Emery and that could be pivotal in Ceballos final decision.
Being realistic though, it is hard to see any new deal being done this early. Just because talks are taking place does not mean that anything will happen in the near future.
It should also be noted that it would take far more than Ceballos talking to Perez to convert the loan into a fixed transfer. Unai Emery has to be on board, Zinedine Zidane and the Arsenal board also have to be on board.
So, this is good news if true but I suspect patience will be the keyword here.