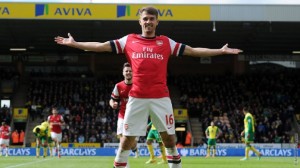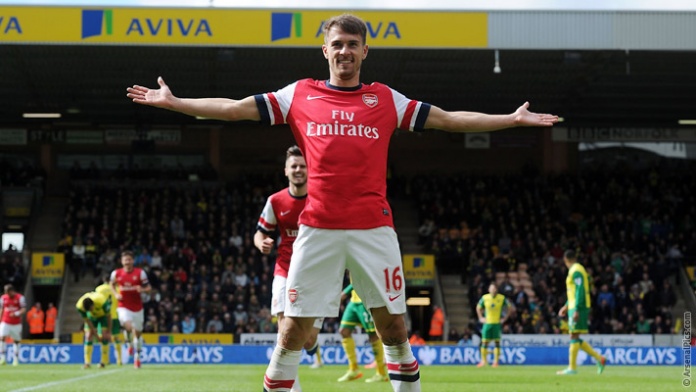 With the Arsenal transfer rumours beginning to grow in number and frequency as the opening of the winter transfer window at the start of January draws ever closer, it is not surprising to read stories about some of our players being targeted by other clubs.
And with his Welsh international teammate Gareth Bale already firmly in place at the Santiago Bernabeu with a lengthy and mega money new contract just signed I am not surprised to see that the Arsenal midfield star Aaron Ramsey is being linked with a transfer to Real Madrid, as the pair combine with great effect for Wales.
The big surprise about this transfer rumour being reported by The Sun is the amount of money being talked about, £25 million. In the crazy world of modern football transfers that would hardly be enough to get you a bang average player, so i9f the Spanish La Liga club really do want the Welshman they will need to seriously up their game.
History tells us that Real Madrid will pay what a selling club wants if they think they are getting the right player, so I reckon we could get £50 million for Rambo. With Granit Xhaka, Santi Cazorla, Mohamed Elneny and Francis Coquelin already fighting for the central midfield places and with Jack Wilshere gaining fitness and form on loan with Watford I would not be too upset to see the 25-year old sold to Madrid, would you?
Bob.