With every Arsenal "insider" having made it clear that Mikel Arteta was nailed on to be given the tough job of replacing Arsene Wenger, the Gunners suddenly shocked everyone by giving the job to the Spaniard Unai Emery. It was reported on the BBC and Sky Sports, which usually means that it has been confirmed, but now the man himself has announced on his official website unai-emery.com, that he is now the official winner of the selection process.
This was put up on the site last night…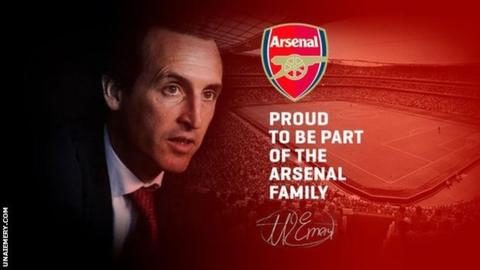 But it looks like the notice was put up prematurely, as shortly afterwards the website itself was taken completely offline, and you still cannot view anything on it at all.
Does this mean that talks have still not finished and his appointment is still to be confirmed officially? Or has he been told to wait until Arsenal themselves make the announcement?
One other possibility is that the website has been hacked by malicious Arsenal fans!
What do you think this means?
Admin