Most Beautiful Girlfriends and Wives of Arsenal Players
It's not been a good week for Arsenal with Danny Welbeck's awful injury so let's have some fun naming a full team of of beautiful wives and just lovely girlfriends of famous Arsenal players. So we present to you the national team of the wives and girlfriends of Arsenal from the glorious city of London!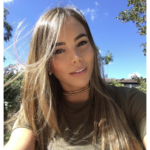 Goalkeeper. Jessica Sterling
The wife of Petr Cech is a rather spectacular young lady. But the place at the heart of our team is occupied by Jessica Sterling, David Ospina's wife. Despite the obvious British name, Jessica is a Colombian model, and they met each other in 2012 when Ospina was still playing for Nice in France. Now, Jess and David have a daughter.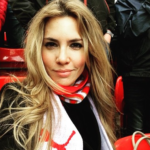 Left back. Isabel Lopez Ramos
On the left, in defense, we have a beloved of Ignacio Monreal. Isabel Lopez Ramos is not particularly well known in a wide circle, but she is a girl with character. She can star in a frank photo shoot for a magazine or rudely answer an annoying fan on Twitter. Once there was a case – the dude decided to laugh at the small number of Isabel subscribers on the social network. Then he regretted it so much. You can google information about this case – it is a pretty funny story.
Right Back. Manuela Lichtsteiner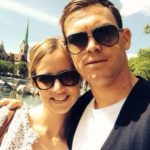 The wife of Stephan Lichtsteiner knows what real sport is. She has been a fitness instructor for many years. We think that her contribution to the development of sports skills of Stephan Lichtsteiner is great enough – it is impossible to live with such a wife and not keep yourself in good shape 365 days a year.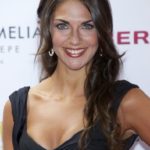 Central defender. Lorena Bernal
Let us experiment a little and put the life partner of ex-Arsenal star player Mikel Arteta in a pair with the wife of Stephan Lichtsteiner. The positions, in general, are similar in meaning, and we think that our team will be of better quality. After all, Lorena Bernal is a former Miss Spain! And photos only confirm the choice of the jury and Mikel Arteta. She is very good!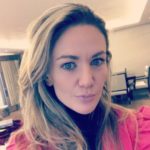 Defender. Claire Koscielny
Laurent Koscielny is quite a modest and family man. He has long been linked by marriage to his charming and sexy wife Claire. And on March 21, 2011, Laurent and Claire Koscielny had a lovely daughter Raina. The Koscielny couple often attends various sports and evening events along with another couple – Olivier and Jennifer Giroud.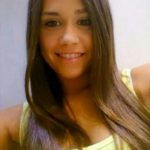 Right back. Martha Solaz Torres
On the right in defense, we have a representative of the younger generation, a young beauty, the girl of Hector Bellerin, Marta Solaz Torres. Like all Spaniards, she is hot and expressive, and her young age only adds some "points" to her, making her stand out from the background of competitors.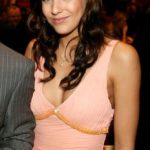 Left midfielder. Radka Kocurova
Here, we could've had the former passion of Mesut Ozil Mandy Capristo – the same one that the German was spoonfeeding on that famous photo, but since Mesut and Mandy broke up, we decided to attach to the left flank of our team the wife of an old favourite Tomas Rosicky. Radka Kocurova is a real cutie, a fairly well-known model, and a faithful spouse, among other things.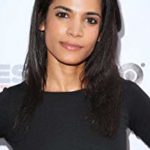 Central midfielder. Lauren Neal
We are aware that Jack Wilshire's ex is no longer his beloved woman (this pretty woman looking for a husband. Mention it, guys!) and that he has already found a replacement for her in the person of his hairdresser's daughter (!). But since Lauren Neal already has two children from Jack, we put her on our list.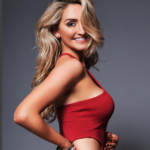 Central midfielder. Colleen Rowlands
And here is Aaron Ramsey's wife, sweet and gentle Colleen Rowlands. Now you understand why the spouse of Arteta was forced to move to the center of defense, right?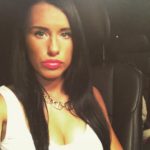 Forward. Alysha Behague
A charming Frenchwoman is always ready to replace her husband, Emerick Aubameyang, in a forward position. She is confident, charismatic and talented. In addition, Alysha Behague is a great mother. Together with her husband, they have two children. By the way, the girl has an interesting Instagram – today she has more than 40,000 subscribers. Check it!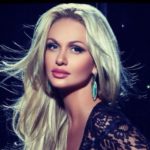 Winger. Viktoriya Lopyreva
Victoria Lopyreva – ex-model, "Miss Russia-2003", sports TV presenter, philanthropist and Ambassador of the World Cup.
Mkhitaryan, who always preferred to hide his personal life from the public, fell into the trap of paparazzi. The lucky photographer took a picture of Mkhitaryan in the company of Victoria and they looked … dreamy enough for journalists to talk about them as a couple. Mkhitaryan himself strongly denies a romantic relationship with this girl, but the photos suggest the opposite 🙂