Arsenal goalkeeper Aaron Ramsdale posted a message on Instagram on Monday, which appears to be a response to criticism from Sky Sports pundit Jamie Carragher, as reported in the Standard.
Ramsdale was caught on camera applauding David Raya's impressive save against Tottenham on Sunday, despite the fact that he has lost his starting place to the on-loan Brentford goalkeeper.
Carragher said on Sky Sports after the game that Ramsdale's celebrations were insincere, basically calling the England international's clapping fake.
The former Liverpool defender said, "I thought it was like the Oscars, you know when someone loses the Oscar and they start clapping and smiling for the other person.
Well, Ramsdale has hit back in a classy way posting two photos of himself celebrating standout moments with his teammates, along with the caption: "Always support your teammates."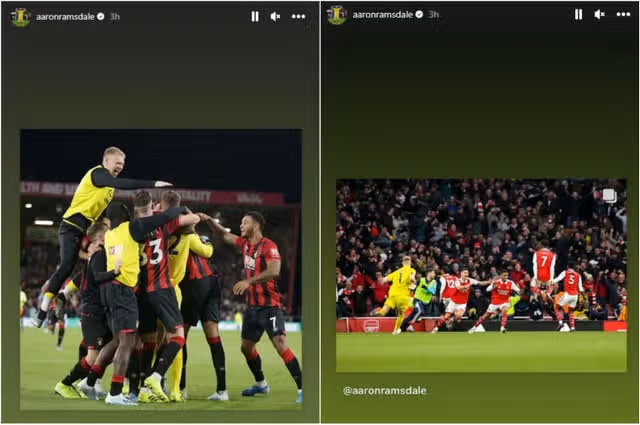 Just Arsenal Opinion
It really was a bit of a pathetic comment from Carragher, there was no need to say it but then again, he and Gary Neville have a habit of coming out with garbage so it's no real surprise.
Ramsdale did the right thing, he showed his class and what a good teammate he is, even if deep down he did do it for the cameras.
CALLING ALL ARSENAL FANS! Anyone who would like to contribute an Article or Video opinion piece on JustArsenal, please contact us through this link…