Finally, FINALLY! Arsenal are getting close to selling Alexis Sanchez to Man United and we are in the final stages of securing Henrik Mkhitaryan. These transfers are becoming one of the most drawn out sagas in the history of the Premier League, and although there is still no official confirmation, Alexis was on his way to Manchester yesterday instead of playing for Arsenal, and Wenger confirmed that after the match.
Le Prof was asked why Alexis wasn't in the team and he replied: "I didn't play him because there is the question of him moving to Manchester United. He could not drive up north and as well play football. That's difficult. So that's why I decided to leave him out." So Alexis is up north? "Let me think… yes." he said sarcastically!
Jose Mourinho also made it clear we were on the last leg after Man United beat Burnley 1-0 last night. He was asked if there would be an announcement about Alexis soon. "I expect soon or never," Mourinho said. "I think is so close, so close, so close that if it doesn't happen it's not going to happen so I am positive.
"I know my people are doing everything they can, the owners with the green light, Mr Woodward working hard with Matt Judge and everybody is giving everything they can and I think they are going to be successful."
That interview was from the Manchester Evening News, and his reporter on the scene "understands" that the medical has been set for today. Meanwhile Henrik Mkhitaryan and his agent were found in a London hotel trying to avoid the cameras, well not very hard it seems!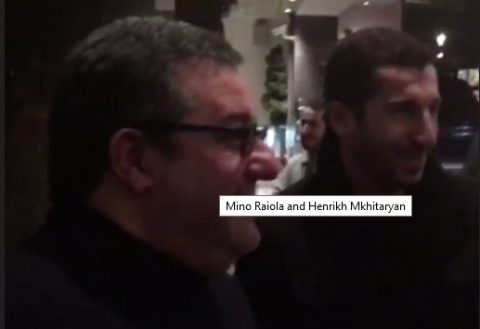 So it looks like both players could be having their medicals today, and we can finally put this lot to bed!
***Alexis caught out paying student for sex!***
Admin