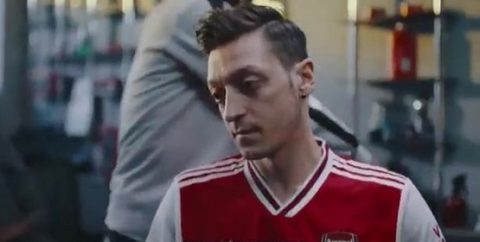 Are We Being Hypocritical? by Dan Smith
Our tour of America starts in a week and as things stands there will be players on the plane that many gooners would rather were not.
The likes of Fabregas, Nasri and Van Persie are verbally abused when returning to the Emirates because they dared turn down contract offers. To many fans, this proved they were disloyal and only motivated by money. Yet when the likes of Xakha, Mustafi, Elneny, Jenkinson, etc, say they are content to stay in North London we question why they can't take a pay cut!
So, in other words we are only loyal supporters depending on how good you are? If you are good, we then expect you to be loyal to us? Is that not hypocritical? We don't like Sanchez anymore because he wasn't interested in staying. Yet when Ozil commits his future to us, we resent him for it?
It's not the German's fault he was given the wages he was, but because some think we can do better can he ignore that he's happy in London, his family are settled, etc just because we don't rate him? Yet if Auba said he's moving to Barcelona for personal reasons we would be offended because he's good at his job?
Koscielny pointed out in the last campaign to get to a Europa League final and challenge for the top 4 your defence must have done okay at some point. While we need better to challenge for titles, they are not dummies like some people are making out. Yet some are being patronized and belittled on social media.
I fear crowds are going to become toxic to individuals which is not the fanbase we should stand for. If someone is not good enough, as long as they are trying 100 percent, do they not deserve respect? It's not their fault better talent hasn't been signed.
Blame others for paying over the odds.
Dan Smith