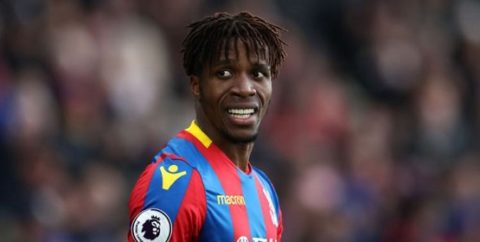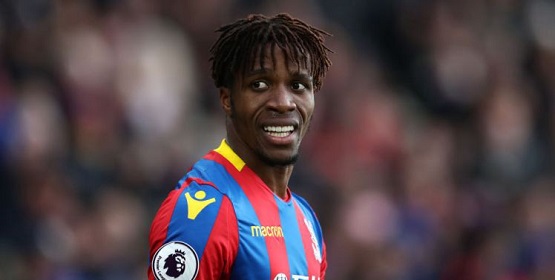 Five Other Times Arsenal Did A Zaha by Dan Smith
I remember reading a few comments a few weeks ago when I played down rumours that our budget was over 45 million .
Do the maths I was asked …….
Add up our bids I was told ……
Well now I ask some of you to do the maths! You don't struggle to meet a 25 million asking price for Tierney if you have between 70-100m to play with. You don't take funds out of next year's kitty just to save a few quid on Saliba. And if you really are determined to get Zaha, you don't start the bidding at half his valuation.
Of course, none of those deals have been completed. In fact, with the sale of Ospina, a percentage we might get from any deal for Ismael Bennacer and 3 highly paid stars off the wage bill, we continue to find ways to save money rather than spend it.
I have felt throughout the summer, Zaha is simply a smoke screen. Make customers think we have ambition, so they rush out and buy new shirts. Some gooners actually believe we will find the money Palace want. This isn't me pretending that I know, just simply the evidence in front of us. For us to pay a record 80 million fee, Stan Kroenke would have to do something he's never done. In the last decade he's the only owner not to put his own wealth into the club, not one pound.
Earning so much from TV revenue and having signed an Adidas deal only bettered by Man United and Barcelona's sponsorships, why would this campaign be any different. The whole saga is not out of the ordinary, it's actually fairly common for us to play this game this time of the year.
Be linked with a big name to raise hope, make a bid they know will be refused, haggle for a few weeks, then say 'at least we tried' ….
Benzema
It became a yearly tradition for us 'to be in talks ' with Benzema to the point he had some fun with the rumours on social media. He would often wait a couple of days before the window closed and laugh at us for thinking he would choose us over Real Madrid. Perez labelled a 40 million bid embarrassing (sound familiar), and guess what? No second bid followed…
Lemar
Remember two years ago when we wouldn't listen to Monaco's valuation of Lemar? We ended up panicking with a few hours of deadline day left, suddenly willing to pay 90 million after a u turn on Sanchez when we had months to make up our minds. This was so last moment the player hadn't even discussed with his family the prospect of moving to England. This was so pie in the sky we had zero representatives in France to push the deal over the line, leaving it to our French Gunners to convince him with it being the international break.
Vardy
When Arsenal triggered his 20 million release clauses, the striker said he needed some time to think, originally saying he would announce his intentions after Euro 2016. I know he had just become a champion, but never should a Leicester player be pulling us along. If you want to be a big club, you act like one. Could you imagine someone telling Sir Alex he would let you know in a month?
Eventually he said he never entertained the thought of moving to the Emirates. Which of course is what the Foxes want to hear, but if that was the truth, he would have said it from day 1 and not put his wife through online trolling. The reality is he picked the comfort zone out of trying something different.
Higuain
Everyone from the player's father to Arsene Wenger himself said he was days away from joining in a 23-million-pound deal. Then we (wrongly) thought Suarez had a buyout clause and got arrogant. We essentially put the Argentinian on hold while seeing if we could get someone better. Not surprisingly the striker didn't feel valued as much. So, while we were indecisive (sound familiar) Napoli stole a march on us and he went to Italy . So, whoever got this wrong information about Suarez not just made us look silly but cost us a world class striker.
Suarez
Arsenal.didn't mean any disrespect with their famous 40 million- and one-pound bid, they genuinely believed such a sum gave them the legal right to offer him a contract. The reality was, the only clause that had been triggered was Liverpool having to inform their star man of our interest. As soon as the Uruguayan made it clear he wanted to join us and started to throw his toys out of the pram, we should have gone for 55 but we wouldn't take that extra step. He would have won us the title the following season.
Dan Smith