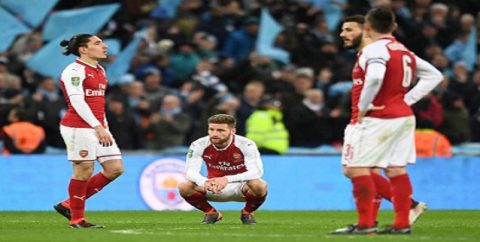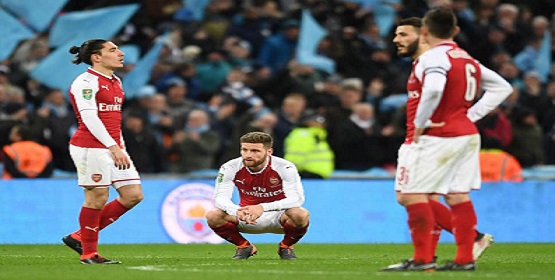 The defence will once again determine our faith by Konstantin Mitov
Good morning, afternoon or evening wherever you lovely Arsenal people are. We lost to Lyon 1:2 in the Emirates cup and it was a really familiar story. Although some people say you shouldn't make too much out of friendlies, we made similar defending mistakes which ultimately cost us the game.
We couldn't deal with a cross from the wings (full-backs' issue), then we couldn't deal with the cross in the box (CB issue), than we had Mustafi (surprise) play Dembele onside for their second goal. How many times have we seen this before?
I really want to be excited and positive about the upcoming season and going forward we were excellent. In all honesty we should've scored more and killed the game, and the youngsters do look really impressive. Nelson and Willock and NKetiah look really sharp and dangerous, but there's always that defensive cloud that casts a shadow over what otherwise has all the prospects to be a season which sees us return to the champions league.
We start the season away at Newcastle and we only amounted 6 away wins last season. It also took us a ridiculously high amount of games until we reached half-time having the lead. I think we only managed 1 away clean sheet and that was to 10 man Watford. If I'm Unai Emery, I'd be looking at all those things and thinking that they need to improve for us to reach fourth.
We shipped 51 goals. Incredibly high as only West Ham and United were worse in the top 10. Our attack on the other hand was third best in the league only behind Liverpool and City. Yet, we've so far added only 1 defender who was sent back on loan immediately. The strong rumours that we'll sign Kieran Tierney and Pepe are great, but the season starts on August 11 for us and it looks like the same team that finished last season will start.
Only Martinelli was on our US tour, and two to three weeks don't seem enough for me to have new players integrated into the team, especially the defence. Up front we have better players, but at the back the understanding between the players needs to be solid, but right now for Newcastle our back 4 will likely be Monreal, Mustafi/Chambers, Sokratis, AMN. Doesn't seem that solid to me.
There are new reports that Monaco have enquired about Mustafi. I'd be more than happy to see us ship Mustafi and Koscielny out, but where are their replacements in the squad? Monreal is also somebody who should be no more than back up in dire need for next year. It's just sad that we have so many sporting people, who fail to identify the main issue. It's still pre-season so this one will slip by, but we should take notice.
That said, I'd love us to sign a good old British no nonsense center back. I'd like a Lewis Dunk, or a Harry Maguire-like player. Someone who'd clear the ball when he has to, and will deal with headers. Is it too much I ask for? We have 2 more preseason games and I hope to see shiny new signings at least for a few minutes on the pitch. They will need to hit the ground running. We face Spurs and Liverpool in the first 4 games and we can't afford another slow start!
That's all for now folks. See you in the comments.
Konstantin