One of the major criticism leveled at Arsenal and Arsene Wenger´s transfer policy on Monday night by Gary Neville was the same issue that a vast majority of us fans have been left frustrated by for many years, namely the Defensive Midfield debate.
Neville really laid into Wenger over what he called the naive or arrogant refusal by the Arsenal boss to sign the sort of player that Neville thinks we need to strengthen the spine of our team. He referred back to the days when Arsenal and Man United were fighting for dominance, with Patrick Vieira filling the position.
Vieira´s old team mate Thierry Henry stuck up for the boss, saying it was belief in his players rather than arrogance that drove Wenger´s decision making and the man himself dismissed Neville´s criticism. Yesterday he spoke about the player now filling that `Vieira´ role, suggesting in a Daily Mail report that Francis Coquelin was proving himself to be more than up to the task and suggesting that his stats prove it.
Wenger said, "I think we have had that debate for a long time now – `Arsenal does not buy defensive players´ — but Coquelin has the best defensive statistics and numbers in Europe.
"Defensively, Coquelin is doing a great job. Since January, we have conceded fewer goals than anybody else.
"Look, I am not against opinion. People can say they don't think Arsenal is good enough. I accept that. But it is dangerous to say "He will never be a player" — especially when the comment has come from people in football."
So was he right? Was he talking through belief of arrogance? Well so far this season the Frenchman is the fourth ranked Premier League player on Squawka.com when it comes to tackling and one-to-one duels and he has only played 201 minutes while the three players narrowly ahead of him have all played 270 minutes.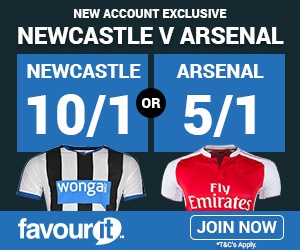 I have also done this stats comparison between Coquelin and some of the players most highly rated in the EPL last season. Against the likes of Matic, Carrick, Schneiderlin and Fernandinho, the Arsenal star´s stats come out very favourably, especially on the defensive side of things where his score of 20.56 per 90 minutes is miles ahead of the rest.
So I would have to say that Wenger is right to have belief in Coquelin. The only problem is, however, how we would cope without him.