There has been a long running argument about who should be playing as our Number 10, with Ozil being much-maligned for looking lazy and uninterested, while Iwobi is criticized for not being able to pass in a straight line and not being able to shoot straight when given a chance to score.
Well now the season is over, and we can now compare the stats from both parties, and I have included our other Number 10, Mhkitaryan, just for some balance. So these are the figures gleaned from WhoScored.com…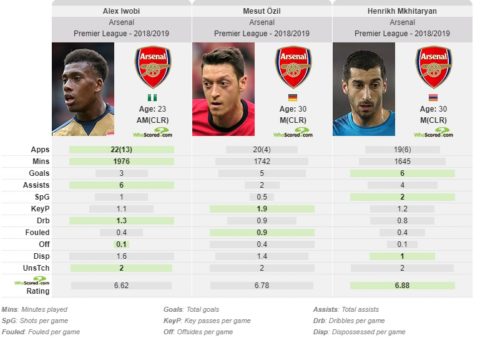 So, in summary.. Ozil more goals and key passes than Iwobi. Iwobi more assists and more dribbles than Ozil, but I think overall, it is Mhki that has the better all round stats despite less minutes played!
One thing for sure. We can all Ozil the "Assist King" any more…….
So what do you all make of those figures then?
Admin