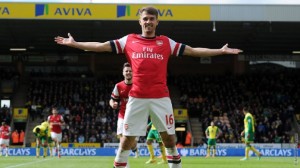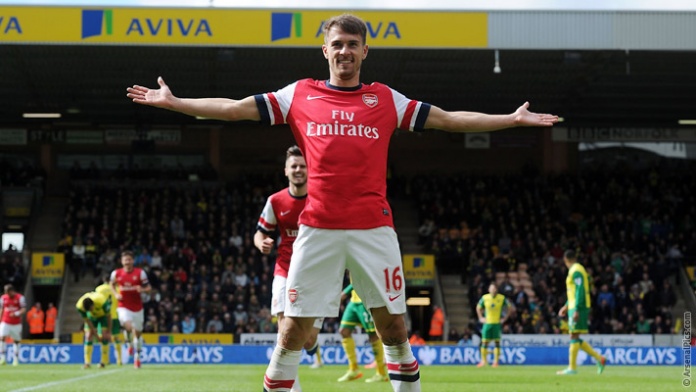 Most of the media sites, including the BBC, are reporting this morning that the two Arsenal players that got injured on Tuesday, Theo Walcott and Alex Oxlade-Chamberlain, will both be out for at least the next three games. So now Arsene Wenger has to try and reshape the first XI starting with this weekend's game against Swansea, then for the massive game away at Bayern Munich, and the North London derby before the international break.
There is no obvious candidate, as the Ox was already the replacement for Aaron Ramsey, but let us look at the possibilities available to the Arsenal boss.
One of the few players that actually looked like they were trying against Wednesday was Joel Campbell, who has been left on the sidelines up 'til then. He would probably be the easiest to slot into the side as a straight replacement, but he has rarely impressed for the Gunners, but he has gained much first team experience on loan at Lorient, Betis, Olympiakos and Villarreal.
Another popular choice amongst Arsenal fans would be to move Hector Bellerin further up field, while replacing him with Debuchy or Chambers at right back. Bellerin seems to be a natural winger and has already been involved in a lot of Arsenal's attacking moves this season.
The next option would be to bring Gibbs on as the left winger, and move Alexis over to the right, without disrupting the formation too much, and my last possibility is to take a chance on Matthieu Flamini on the wing, and seeing if he could recreate the form he showed against Tottenham and Everton in a more advanced role….
Which one would you choose if you were Wenger?
Check out the FULL list of current Arsenal injuries from PhysioRoom