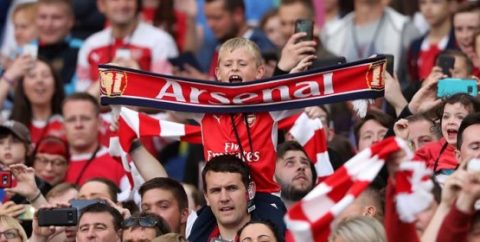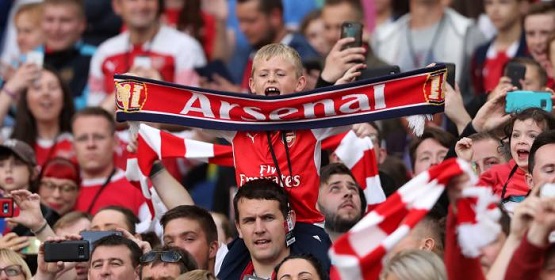 Arsenal: Trust the process… by Goonerboy
As the final whistle blew in Baku with Chelsea emphatically winning the Europa league, I felt the world crashing down on me, it felt like the end of Arsenal football club. I was humbled and greatly devastated. No, it wasn't just because of the final score alone, but the way we completely gave away the 3rd position which had made me believe that with Emery's record in the Europa league, our strike forc,e and the game being our last chance of making the UCL, we would fight like animals and redeem our season – but it wasn't meant to be.
Furthermore, I would say the chief reason for the doom and gloom for me was the speculations about our budget for the summer, as we were made to believe by multiple sources and the so-called reliable sources that, not only do we have only 45m to spend, but also that the future of the Arsenal depends completely on qualifying for the Champions League. So having believed all these rumours, I began to wonder how we can improve this ageing and mediocre team, replace the deadwoods and offload our 'unsellable' and unwanted "stars". Other teams will get better, how do we compete? but I found no answer.
However, Arsenal came out of nowhere and went on to have, in my opinion, the best summer for the last 10 years, and with a reported budget of 45m, we addressed ALMOST all the holes in the squad for the first time in a long long while.
Do the Kroenke's now invest their money in the club? Was the reported budget true or false?
Or was the little protest (#WeCareDoYou) by fans that turned things around? I don't know the answer to these questions, but I know the board has done a great job.
I know time will tell before we can say if we had a good summer or not, as we have not really tested most of our new recruits yet but I love the ambition we have shown. We acquired very good players, without the CL, in fact, David Luiz, Dani Ceballos, Nico, all came from champions league teams to sign for Arsenal. Not only that, at least Nico and Ceballos had the options of going to other teams with CL, but they said no, we love Arsenal, and if reports are to be believed, both Saliba and Ceballos opted against signing for Spurs, we even signed them without paying obscene wages to all these stars. These buys have given me my optimism back and my 'Oooh to be a gooner!'
Emery took over a sinking ship, but still had a mediocre season as he adjusted to English football. He has now had two summers and after almost 14 months at AFC, we can see a clear philosophy taking shape. His playing out from the back, and developed a squad in which many of the players are now his own. In my opinion, there has been a clear improvement since Wenger's final season where we hardly won an away game. The last two years have shown me a transition period from a spineless weak Arsenal team who were ageing to a fighting passionate Arsenal team littered with young talents. Don't get me wrong, this is still a process and this season will continue to be a learning process with a defeat likely to Liverpool today. If we are being realistic- we are not on that level…. YET.
However, this process looks bright and again I can look up to Arsenal with great optimism and hope as we leave the banter era behind. Emery is managing this process well, and I have been impressed with his tactical nous, passion and decision making since he joined us. With players such as Bellerin, Tierney, Willock, Nelson, Guendouzi, Niles, Martinelli, Holding, Chambers, Smith-Rowe, Saliba, Torreira, Pepe and Ceballos all below 24, it is safe to say we have a bright future.
Trust the process and Back Emery and the Team, Arsenal football club are on the Up!
On a lighter note, I wish we play 4-5-1 today,??
Pack the midfield and park the train, midfield five of
Pepe-Ceballos-Xhaka-Torreira-Chambers ?… Lol
I hope we find a way to nick it!
Peace
Goonerboy….