Boycott Bournemouth! by Neil
The only way to humiliate and embarrass the Arsenal board is to boycott the next home game.
Its hardly a mouth watering fixture, it's Bournemouth.
Can you imagine what the media would make of it if the stadium was deserted? It would be worldwide news. The after match interview would have Wenger squirming, all the back pages would have it as their main and story, it would run all day on Talksport the following monday….it would be HUGE…!!!
It's one mediocre game to miss yet would be a massive step in the direction of getting Wenger, Kroenke, the board out. Thats what we want right? ……so do it!!!!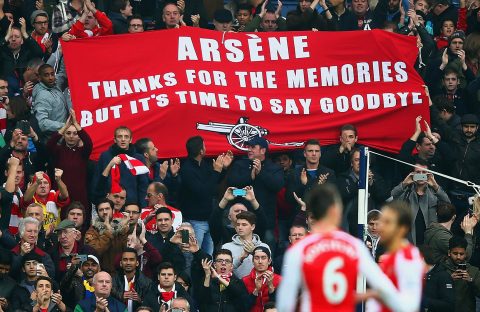 Season ticket holders – coordinate yourselves and show your discontent. Its the exact same stance that miners took against Thatcher. Stand outside the ground demonstrating while the game goes ahead. You'll be on Match Of The Day !!!! Something to tell your grandkids!!!
If we offer the same complacent resistance as in previous years then this saga will just carry on for two more years..think about that: Two more years of having to put up with Wenger's excuses for his failings.
This public show of anger and the demand for change will go down in our wonderful clubs history where fans showed the club where the power lies…..JUST DO IT