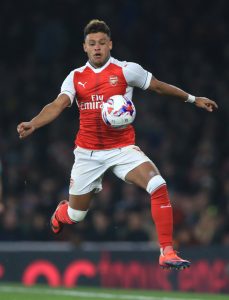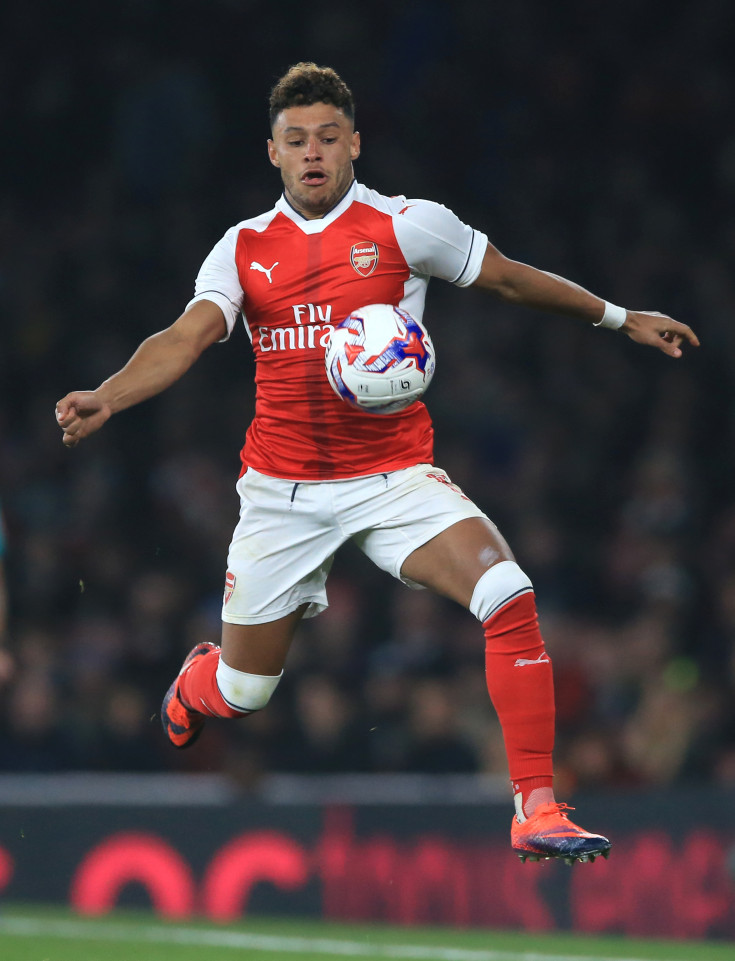 Arsene Wenger has often in the past claimed that Alex Oxlade-Chamberlain's best position is in the middle of the Arsenal midfield, but he has rarely been given that role with the abundance of midfielders that Wenger has at his disposal and has been used in a variety of positions. But now with Wenger's new 3-4-3 formation, he has been moved once again to play as a wing-back, and he has excelled so much that he was named Player-Of-The-Month for April.
The Ox himself thinks that this suits him perfectly, as he explained on Arsenal.com. "It suits my game because when I'm playing wing-back there's a lot of space to run into,"
"I feel like I'm more natural running with the ball as opposed to running off the ball for someone to play over the top.
"I like to be able to run with it and be a bit more of a midfield influence as opposed to a forward. Playing at wing-back, I receive a lot of balls deep and then I've got a few options.
"I can pass back to my centre half, look for Granit or Aaron in midfield, I could look for Mesut or Danny if one of them wants to run into the channels or in behind, or I have the option to cross from deep.
"I kind of did that against Manchester City, where I went to cross it a bit earlier, stopped myself and then after the next few steps I ended up crossing it. Then the final option I have is to run at people as well if the other options aren't available. It gives you a lot of options, running with the ball, and my main qualities are probably running with the ball and picking a pass.
"From wing-back, you can do that a lot more compared to when you're higher up the wing, when your options are a little bit limited. You don't have as much space because you're receiving the ball a lot higher up and the defender is a lot closer to you. You either take him on or you end up coming back or coming inside. I've really enjoyed it so we'll see how it goes for the rest of the season."
There is not much left of 'the rest of the season' and worryingly, Oxlade-Chamberlain has still not agreed to extend his contract with the Gunners, and there are many rumours saying that Jurgen Klopp wants to take him up to Liverpool. The 23 year-old, like Alexis and Ozil, is in a position where he can dictate his terms this summer, or even force himself to be sold to the highest bidder.
As Wenger said a month ago: "I personally think it is vital that Chamberlain stays at Arsenal,"
"We bought him when he was very young, we have built him up and I think he has a great mentality and a good football brain. It would be a big damage for us to lose this kind of player."
Wenger may say that, but the fact is that Chamberlain may have become disillusioned with the Boss, as he has actually only started in 25 Arsenal League games in two years, and has been shunted around from one position to another on a regular basis. He may now have found his calling as a wing-back, but has Wenger left it too late to find a place for the Ox in the starting line-up?
Could we soon see him playing in a different red shirt, especially if Liverpool take Arsenal's place in the Champions League?
Admin