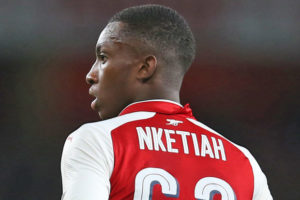 If Arsenal does not start to put more trust in their academy players then do not be surprised if we don't progress next season no matter how much we spend on new players.
The facts are simple, even if we win the Europa League we will still have less money than our top-six rivals and apart from possibly Manchester United, we have the biggest rebuilding job to do.
I have read different comments from a multitude of pundits all saying the same thing, we need to buy x amount of players, we must sell x amount of players and so on.
But we need a massive dose of reality here.
We cannot just sell a load of players without weakening our squad, Arsenal will be fighting for glory on four fronts next season and that requires a big squad.
Now, let's assume we sell seven players and we replace them with seven players and maintain our squad size, do you honestly think that all seven new signings will be a success? Do you think that all seven will integrate immediately?
Of course they will not and that will hamper progress.
But bringing in academy players, youngsters that have trained and worked with the first team means that integration and transition will be so much smoother.
We have the quality, Reiss Nelson, Joe Willock, Eddie Nketiah, Emile Smith Rowe, Krystian Bielik, Bukayo Saka, Tyreece John-Jules and Xavier Amaechi just to name a few. Are you telling me that we cannot bring at least three of them into the first team as regulars?
If we cannot then there is definitely something wrong with our youth set up.
I am not saying for one minute that we do not buy quality players, what I am saying is that we do not need to buy five/seven new players, two/three is enough as long as they are top quality complimented by our bloody good youth players.
Remember, we used just three academy players last season in the Premier League, whereas Tottenham used eight, and they did not buy anyone for two transfer windows and are in the Champions League final. There is a reason for that, they trusted in their youth.
We must do the same.