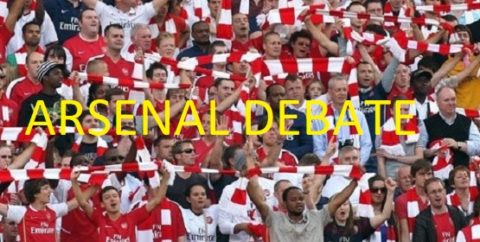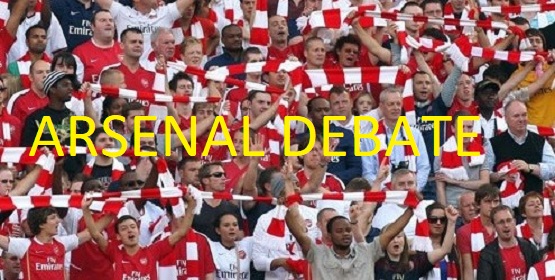 What does the potential signing of Pepe mean? by Konstantin Mitov
Well, well, well, I've been quietly excited about next season and it looks like we might sign a proper player on a permanent deal. Of course nothing is certain until I see it on Arsenal.com, but if we land Pepe, it'll be the kind of signing people would like to see.
He's expensive, had a good season and he's still young. He is left footed and he can play wide. It's no secret Unai Emery wants wingers and we don't have many. But the signings of Gabriel, Cabellos and now Pepe, mean some players will find it hard to get any game time.
I'm looking at Iwobi, who could be sold and honestly, despite his improvements I think he hasn't been good enough for Arsenal. This can be said about a lot of other players unfortunately, but we must be ruthless if we want to progress.
Another player in great danger is Mikhitaryan. The problem are his huge wages. Ornstein reports that we would need to sell to balance the books and offloading him or Ozil would greatly help.
Getting rid of Elneny and Jenkinson would also be a boost, but it's incredibly difficult go find suitors for average (at best) players on huge wages. Reports suggest we're looking to offload Chambers too, which will be a shame, since our defense is in dire need of improvement.
This is what worries me, although I expect us to buy Kieran Tierney. This should forecast the end of Monreal as our wage bill is huge without champions league money. Koscielny should leave and I ask you to pick our defense for next season?
What is the formation first and then who do we play? If we go 3 at the back, there's a huge chance to get more of Mustafi. Holding looked decent, but after shuch a long injury I'm not sure he'll be able to just slot in and steady the ship.
Truthfully, I think there's a more general problem with the defense than just the players. We've been defensively shaky since 2006 and we changed quite a few players since then. Last season we signed 2 defensive midfielders and 2 defenders and we still leaked 51 goals, so I'm hoping that the new signings will help build a solid system.
Part of our problem was the constant rotation of formations and a lack of mental stability. If we manage to start the season decently and keep a few clean sheets, some confidence can grow perhaps. It is extremely difficult though, when we ship goals against the smaller clubs and make average players look like Messi.
But again, not just the defenders are to blame. A lot of mistakes come from the likes of Xhaka and Guendouzi in midfield which doesn't help. The lack of real wingers who help defensively is also part of the problem.
Also, it was the first season of Torreira, Matty G and Sokratis, who arrived into a squad stripped of defensive coaching for years. Things will not change instantly, even though we had all the chances to get champions league football last season.
One thing the board people said, and is true, is that we've employed quite a few people, and as good as they are they won't become a winning machine instantly.
I understood this the hard way, when I was moved in my job to assemble a team from scratch. I asked to be part of the employment process, but instead I saw 6 people hired without my knowledge and half of them had little experience.
It took months before we could deliver anything and I had a rough ride, being the guy everyone asks about everything. Now look at the fact that we've replaced the people who did everything – Wenger and Gazidis – and we've employed a system full of people, who've never worked together and a lot of them don't speak the language. And even so, we lost Diamond eyes midseason and most of the signings were his suggestions. Basically out of the 3 man to lead us forward only 1 remained, which is like starting over again.
Now add the massive pressure of the Arsenal fans and achieving success instantly becomes increasingly difficult. I've been a massive critic of the hierarchy and how this club was ran, but in reality since the change began, things are different.
We've started to sign players in a better manner, still not perfect, but better. We've changed the manager finally and we're emphasizing on the group effort rather than the individual.
There is still the problem of all the mediocre players earning 60k/week who basically don't play, who damage our wage bill, but it's what it is. Years of ignorance led to this mess, but I do think the club is trying to change that and adopt a more modern system, but this will practically be the first full year that this system will start working together.
So I'd like to be optimistic. United and Chelsea are not much better than we are. Those are the 2 clubs we should be aiming to eclipse this year and we now really need to get back to champions league football. We are a great football club. You'd be surprised how many Arsenal fans there are in the world, even in small countries like mine, I meet them. Our office of like 35 people has 7, who read every Arsenal news and watch the game. They live and breath Arsenal.
If we go back to Europe's elite competition, we have all the tools to attract the best players and managers. We're based in a great city, we have a huge fanbase, a great stadium and finally a great kit.
This season will no doubt be difficult, but I hope to see the change in better effect on the pitch. It might be another foolish hope, as many seasons before, but this is football. It's about being excited. The human idea of starting fresh is strong. And shiny new signings should only help.
That's it for now people. Keep your heads up and enjoy your summer. Lyon is coming up and we can see Cabellos in action and even though he's on loan I have expectations of him. Let's see what happens.
Konstantin