I try to watch Arsenal live as much as possible but with a huge family and work commitments, it is becoming more and more difficult to justify the time to go to the Emirates on match days, especially Sundays.
You see, Sunday is the day the family gets together, normally for a delicious Sunday roast but because of Europa League commitments, it means there is a clash and more often than not I lose the battle to get away. Telling one's daughter I am off to watch Aubameyang score a goal, so I cannot spend time with the family does not really work these days.
Then you add in the fact that Arsenal are usually live on TV and you can then appreciate that my chances of escaping are almost non-existent.
So, a healthy compromise is reached, Arsenal on the big TV with a lovely dinner on the lap and no obligation to sit at the dinner table.
Now, I accept you cannot replicate the atmosphere, the pint before the game, the banter, singing and so on, but watching Arsenal at home does have other benefits other than eating my Sunday roast on my lap.
It gives me the opportunity to impress on the younger generation in my family why it is an absolute duty to follow the best team in the world, why London will always be red and how satisfying it is to win the title at Tottenham.
But I must admit, they aren't always convinced but I soon have their full unwavering attention again when I share some much loved presents with them.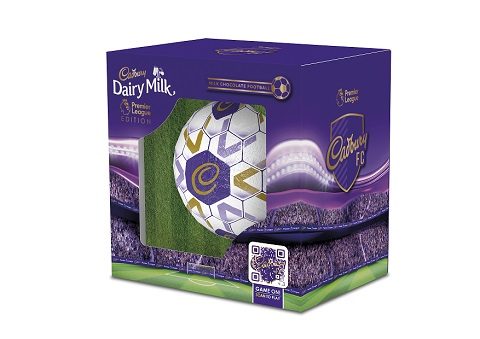 And a firm favourite with them is chocolate, specifically Cadbury chocolate, and it gets even better when that chocolate in question is in the shape of a football, like the latest creation from Cadbury, who is the official snack partner of the Premier League, which is an absolutely perfect gift for them.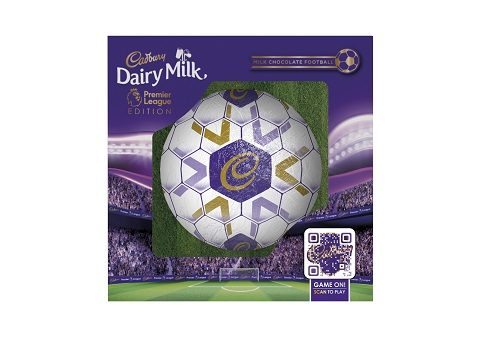 The 256g Cadbury Dairy Milk Chocolate Football, which is now available in shops up and down the country, works wonders with the family, apart from the fact that it is football-themed which helps me keep the discussion on Arsenal, it is also delicious, and really is the ultimate treat to be shared when watching or discussing football.
Being surrounded by a loving family, devouring a massive Sunday roast, sharing a delicious football-shaped Cadbury chocolate – and watching Arsenal win – is about as close as you can get to a perfect Sunday afternoon.
This is a sponsored post in conjunction with Cadbury