I have said it before and I will say it again – Olivier Giroud is a much better player than many Arsenal fans give him credit for. But despite scoring that fantastic volley that helped Arsenal to our crucial away win at Crystal Palace a couple of weeks ago (that everyone seems to have forgotten about) it is true that the big French striker has not has not yet convinced Arsenal fans that he is top quality yet…
But we have seen before that Giroud is a player that thrives on confidence and seems to go on scoring runs when he gets in the flow. He has not been helped too much by the performance of the team in general so far, but we need him to be sharp up at Newcastle today.
So the fact that he is feeling super confident and happy about facing his favourite team again, can only be good news for the Gunners and our hopes of recording another much needed win. Giroud spoke to Arsenal Player about his scoring record against The Magpies, which is eight goals in six games, including two in each of the meetings with them last season.
He said, "You want obviously to continue the good momentum. For me it will be a bit special, but the main thing is to return to London with the three points.
"I am not going to say [why I do well against Newcastle] because then there are no more secrets – I need to keep them for me! It is maybe luck or I don't know, but I really want to keep scoring against them and help the team win the three points
"It doesn't matter who scores, but if it is me I will be really happy because it is always nice for a striker to score.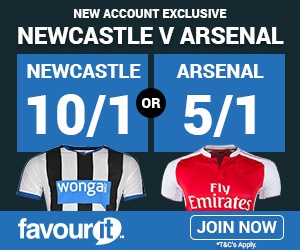 "We need the win, so we will go there with a big motivation before the international break. It is never easy to play there, even if we have been successful in the last games against them, especially there. We are aware it is going to be a tough game and we need to be at 100 per cent."
It is hard to say why Giroud has done so well against them. Perhaps it is when Arsenal play well he plays well, or vice versa. And it really does not matter if it means he goes into the game full of confidence and we come back to London with a win. Do you think he will score today?