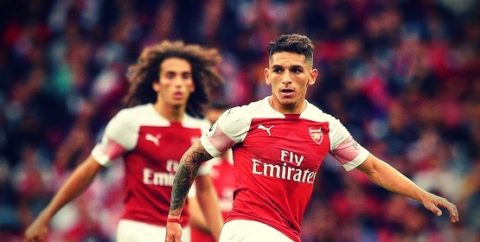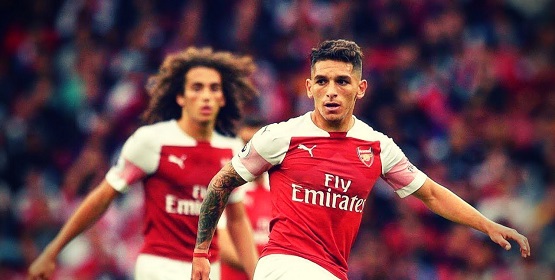 Arsenal's midfield analysedby Joe Allyson
So, this Sunday, Arsenal beat Spurs. I've never respected them enough to imagine they are a threat (I am a Gunner) so that match doesn't even register as a possible loss in my mind. Now onto the reason you are reading though, our midfield conundrum at Arsenal.
Opinions have flocked in about what the best possible combination is, from all corners of the world. From the trans-Tasman, to Alaska, Casablanca in Morocco and Cote D'Ivoire thanks to Pepe, to mother Russia.
I think the best way to solve that and possibly understand Unai Emery's tactics, is first, to try and define the roles of everyone in the locker room that lays their claim as a midfielder with examples of the best-case studies.
The basic understanding of football comes from the 4-4-2 formation, the commonest tactical formation, and other formations are basically remodeled around it. This formation provides for two players that are known as midfielders designated number 6 and number 8. The nomenclature of the roles comes from a more modern tactical understanding of the game rather than traditional one.
S0, what exactly goes on with 6 and 8?
Number 6 has always been the deepest lying midfielder. Similar to number 5 in defense, number 6 was never required to be a hard-tackling rampaging midfielder as most people seem to believe. Just like in the 4-5 defensive pairing, Number 6 was meant to be the smart one. Sweeping up behind number 8, telling number 8 where to move, giving a positional sense as to where 4 and 5 should orient themselves ,monitoring to cut passing lanes between the opposition midfield and attack – and if the worst came to the worst (like in a back to the wall situation) determining whether to ask number 10 and number 8 to come and sit in with him at deep 6 or to retreat back and become a 3rd center back himself. In some formations, number 6 even started as a center back, then just kept stepping into midfield to support.
On the ball, number 6 wasn't required to be the most skilled player. His job was rather easy. If it was a passing team, and he played as a "regista" (Andre Pirlo at AC Milan) then his role was to drop deep towards his defenders, pick up the ball and find the safest possible pass to progress play. 6s like Emerson of Brazil were even lauded for just playing a long diagonal pass out of play to regain territory from a throw in (much like a rugby number 9 or 10). Number 6 was also required to be available to recycle possession (in Guardiola's tactics a Tequesta), where he would follow the team into attack and stay close enough to the attackers to receive and recycle possession every time a move had broken down or his teammates needed to reorganize. Note: It did not mean he was responsible for starting attacks, but obviously if a position opened, he would be able to play an attacker in.
Physically, number 6s have always been some of the biggest players on the pitch and it's interesting to see that it hasn't changed. For every Andre Pirlo you name, there is a Gilberto Silva, Roy Keane or Fernando Hiero. I know there have been smaller ones that have been brilliant (Claude Makelele comes to mind) but it would be difficult to name as many of them as the bigger ones. Number 6s always tended to be physically slow but mentally fast and always made good leaders.
Onto the number 8:
This has always been the hardest working person on the pitch, in the modern day called the box-to-box midfielder.
Without the ball, it was the number 8s role to harry the opposition, commit tactical fouls and commit actual tackles. Ordinarily, if the midfield is working right, the number 8 is supposed to be more visible than the number 6 both with the ball and without.
More like the number 4 in defense, number 8 was a man marker, a tackler, with the stamina of a stallion and the will and skill to go with it. If the ball was lost in attack, it was the number 8s role to apply an instant press and disrupt the opposing number 6 from playing out comfortably. If he was unable to win the ball back on the first attempt, then he was to retreat closer to his number 6 and move where he's told.
Number 8s were always more versatile than their counterparts at 6 with the ability to play in both positions effectively and increased agility. (Roy Keane played both positions in his career)
Physically 8s were built like 6s or smaller but with more speed, skill and agility, and some 8s were faster players who started at 6 while some 6s were the reverse.
Fast forward to the 4-3-3/4-2-3-1 age, so many positions have changed but these two have remained exactly the same, and yet the lack of such knowledge has caused people to mistake the roles of so many players. I needed to explain all those attributes so we could understand which players are more suited to do what.
The best examples on number 6s in the world today: Nemanja Matic, Sergio Busquets, Javi Martinez, Fernandinho, Fabinho, Luis Gustavo, the list goes on, but you can see what they have in common.
The best examples on number 8s in the world today: Ngolo Kante, Ivan Rakitic, Thiago Alcantara, Arturo Vidal, David Silva, and you can see what those also have in common.
Now coming to our beloved Arsenal, we have a magnitude of players who tick all the number 8 boxes but are badly understaffed at number 6.
Number 6
Granit Xhaka, Matteo Guendouzi, Joe Willock.
The above 3 are the best examples of number 6 in the current arsenal squad because they match the description above. Currently, Granit is the starting option because he is more experienced and also the coach seems to value him a whole lot. They all are careful in possession, choosing the safest possible pass rather than the more adventurous options, two of them (Willock and Guendouzi) are good with ball at feet but because of their natural disposition to be safe, they dribble more to hold the ball than to progress through lines of press. They all have excellent passing ranges, and they are all similarly more likely to be patient and wait for an opportunity to intercept rather than go in immediately for a tackle. It also bodes well for the future considering all the 3 of them combined got dribbled past once in a game where we were heavily pegged back. (Joe Willock was beaten on one dribble).
Number 8
Lucas Torreira, Dani Ceballos, Matteo Guendouzi, Joe Willock
Obviously the best number 8 at Arsenal is Lucas Torreira. The diminutive Uruguayan boasts great stamina, great fight and daringness to the way he plays his game. He is comfortable with the ball at his feet, fast and strong too. All the others on the list can play number 8 but they all have their limitations. I think Dani Ceballos is the next best 8 at the moment, because of his propensity to pick the ball from deeper on the pitch and his more lateral rather than vertical passing. Both players boast an ability to carry the ball forward at feet and also pass their way out of tight spaces. Matteo and Joe qualify for this list because they have the mental and physical requirements to play like 8s and have done it multiple times in their careers, but their propensity to take fewer risks with the ball and their patience in the tackle makes them more of 6s with the potential to be 8s.
Hope you had a good read.
COYG