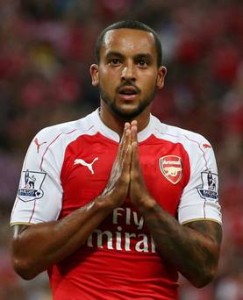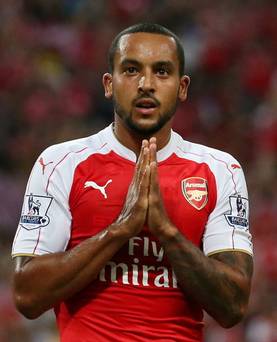 Ronald Koeman is clearly a fan of the Arsenal strikers, or two of them at least, because after the Arsenal transfer rumours linking the Everton boss with a move for Olivier Giroud as a replacement for Romelu Lukaku who has signed for Manchester United, the Dutchman is now looking at our England international star Theo Walcott.
As we know the two Gunners are very different types of player and clearly Theo would not be seen as a direct replacement for the Belgian,. but according to a report by The Mirror the Toffees boss wants him to play out wide and is apparently ready to offer Arsenal around £30 million for the 28-year old.
I certainly think that Arsene Wenger should think about taking the offer, especially if he is definitely keeping Giroud and planning not to allow Alexis Sanchez to leave and I think it could be a good move for the speedy but inconsistent player as well because he may not be in for a lot of first team action in the coming months.
The amount may not be up there with some of the summer transfer deals but it is a decent chunk of change and it might be the best offer we get.
Bob.