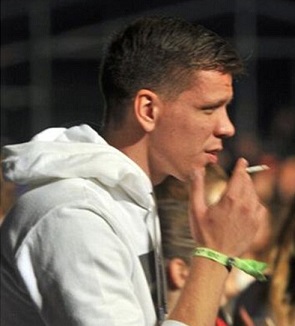 There are very few Arsenal fans that would turn down the chance to sign Petr Cech from Chelsea, especially considering the blunders from Wojciech Szczesny this season, and according to an Express report today this is a possible scenario.
It was reported that Arsene Wenger was extremely angry with the Polish stopper after the Southampton defeat, which wasn't helped by Wenger catching Szczesny having a cigarette after the game, for which the Mail says he was fined £20,000. Maybe this could be the last straw for Wenger and it could be that he could be interested in one of the safest pair of hands in the Premier League.
Cech has been relegated to the subs bench at Stamford Bridge since the arrival of Thibaut Courtois, and surely he is too good to want to be watching from the sidelines. Cech's agent Viktor Kolar said last week: "I think Arsenal should have made an offer to him. I think Petr would be considering it."
I for one would love to see him arrive at the Emirates, but I doubt very much if Mourinho would let him leave just yet, and especially not to Arsenal. The official Chelsea twitter page sent out this message yesterday: "Jose says with Mark Schwarzer leaving, Jamal Blackman returns from loan and there is no chance of Petr Cech leaving"
It's definitely a long shot, but I can dream can't I?
Just as an added extra, I have to say that the Express gave me a laugh in their report. They said: "The Gunners have, however, been dealt setbacks in their pursuits of Barcelona star Lionel Messi and Juventus midfielder Paul Pogba." As if!
EXTRA——-EXTRA—–EXTRA——-EXTRA—–EXTRA——-EXTRA—–EXTRA——-EXTRA—–
The Metro has just reported that Petr Cech is now in negotiations with Roma! Now I don't know what to believe!