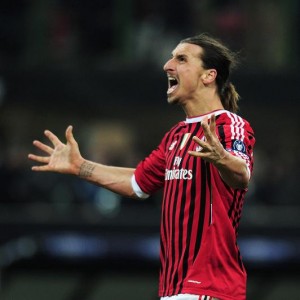 Arsene Wenger may have got the backing of the Arsenal board and our quiet and usually absent owner Stan Kroenke, but even the Frenchman must realise that the patience of a big section of the Arsenal fanbase is wearing very thin. Unless Wenger and the Arsenal team can pull off the unlikely and win the Premier League title this year then next season has got to be better.
And that means that another summer of excuses and inaction in the transfer window will not cut the mustard. And with the EPL stats regularly highlighting the fact that Arsenal have been creating more chances than our rivals but not scoring anything like the number of goals we should, the first thing that Arsenal fans want to see from the manager is a top class striker signing.
Going by the recent Arsenal transfer rumours there are two clear options for us in Romelu Lukaku and Zlatan Ibrahimovic but which would you prefer? For me the Swedish striker is a short term fix as he is already 34-years old and may only have another season or two at the top level. One massive difference is that the Swede will only cost us his wage bill for a year, while Wenger would need to win a 50million jackpot at online poker to pay for Lukaku!
I also think that Ibra would probably give us a better chance of the title next season. Lukaku clearly has a great future and will keep getting better and he is already a pretty prolific Premier League striker. Assuming that Wenger is planning to add firepower and that we could get one of these two, which would you like to see in the Arsenal side next season?