Tomorrow afternoon proves to be a treat for Arsenal and Chelsea fans. With Arsenal playing at Everton on Monday night, and Chelsea playing West ham in today's lunchtime game, Sunday afternoon is reserved for the exciting FA Cup Final between the two best Womens teams in the country.
This is the 50th Womens FA Cup Final and is late due to last seasons interrupted schedule but it is massively important for both sides.
Arsenal are currently unbeaten at the top of the the Womens Super League, just one point above Chelsea, whose only defeat was against Arsenal on the opening day of this season. As this is classed as the 20/21 Final, Chelsea are aiming at the domestic treble with a win tomorrow, and they also only lost in the Final of the 20/21 Champions League to Barcelona.
Strangely enough, Arsenal's only defeat this season was also against Barcelona in the 21/22 Champions League, and are aiming to repeat their League victory over our biggest rivals.
Arsenal have a record-breaking 13 FA Cup Final wins to their name, while Chelsea have only won it once, in 2018, and Arsenal were the beaten finalists that day.
Ahead of the game, Jason Eidevall, the new Arsenal coach who took over from Joe Montemrro this summer, is looking forward to his first ever Wembley visit (but I'm sure it won't be his last). He told the FA: "It's moments like this that you dream about during your career. The Women's FA Cup is a prestigious trophy and we are just one game away from winning it. We're all looking forward to the experience of playing in front of a big crowd at an iconic stadium like Wembley.
"The only time I've had tickets to Wembley before was to see Adele – but then I couldn't make it! It is such a special stadium because only the significant games are played there. I'm very happy to be part of that.
"There's always a rivalry between Arsenal and Chelsea, because of the geographical location, but also because of the ambitions of both clubs. We both want to be the best in England.
"It is exciting to play against strong opponents where you know that the margins matter. If you want to win trophies, you need to play games where everything is on the line. We need to embrace these moments because you feel really alive in games like this. And if we do our best, we will have a good chance of winning."
This game proves to be a fascinating clash of the two biggest and best teams in the country, and with over 40,000 tickets already sold there is bound to be a brilliant atmosphere.
It should prove to be a cracker of a game, and the tickets are very cheap if you fancy going along to see the action.
Or you can also watch it live on BT Sport or BBC iPlayer.
Women's FA Cup Final
Sun 5 Dec 2021
Kick Off: 2pm
at Wembley Stadium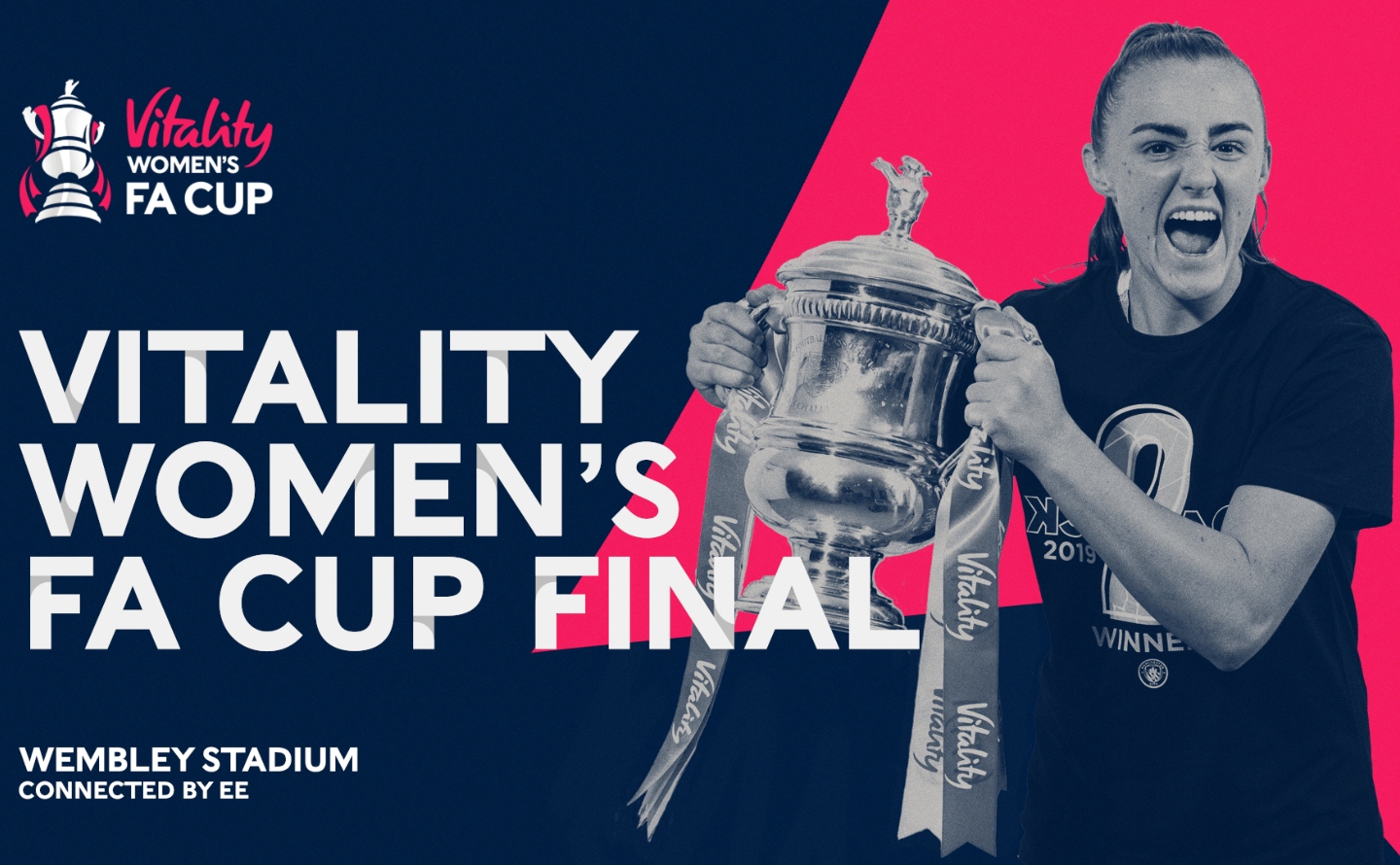 £25 – Category 1 (Full Price Adult)
£20 – Category 2 (Full Price Adult)
£10 –  Concessions (Over 65s & Students)
£2.50 – Child (Under 16s)