The Burnley boss Sean Dyche is looking forward to tomorrow's game at the Emirates, and is relaxed about it for the simple reason that Burnley have such a bad away record, that absolutely nobody expects them to have a chance against Arsenal!
But having said that, Dyche thinks that his team – who have excellent form at home – have been showing signs of improvement on their travels. He said: 'There have definitely been signs of growth within the team away from home. We haven't got the win yet but we've certainly shown some good signs of that.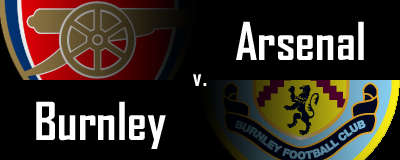 'Teams who are on fantastic form have gone to Arsenal and found it tough, so it is a very tough game for us. But on the other hand it is an easy game in the sense that there will be no expectation – no-one will be thinking we are going down there to get a result.'
He is right of course. All the pressure is on Arsenal now, especially as after today's results we can move up to second place with a win. But those results should also serve as a warning that we can't take any game for granted and must show full commitment from the start.
The Clarets also have the added incentive of this game being Dyche's 200th game in charge, and with them having no pressure at all, who knows what will happen!
Darren N
————————————————————————-
Start the year by getting fitter with 5-a-side football
With state-of-the-art surfaces, promotions galore and a chance to enjoy watching a game with a beer in your hand after you've strut your stuff, Goals Football is footballing heaven.
Get your five or seven-a-side team together today and prove that you are more Barcelona than Barnsley and closer to Alexis than Altidore.
But be quick – that 30-yard screamer awaits you – as does a number of exclusive promotions at Goals Football.
So what are you waiting for – sign up with Goals Football now.