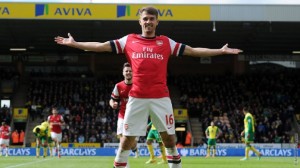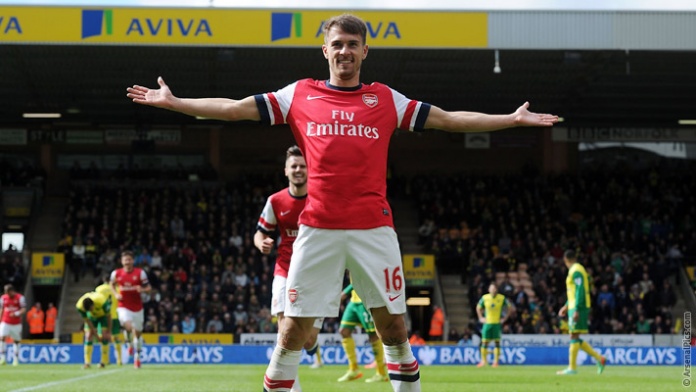 We all said that Aaron Ramsey was stalling on signing his new Arsenal contract as he was waiting for a footballing giant like Real Madrid or Barcelona to come in for him with a mega offer.
I am pretty sure we were all speaking with tongues in cheek but perhaps it really could be true, well according to the Sun anyway who have reported today….
AARON RAMSEY could be used in a swap deal to bring Barcelona's Ousmane Dembele to Arsenal.

The Welshman has been locked in contract talks with the Gunners, as he enters his final year.

But should Barca be willing to part with exciting French winger Dembele, they may insist on Ramsey moving the other way.
To be honest I'm not sure which is more far-fetched; Arsenal really making a move for Dembele (sorry Kev but it ain't happening) or that anyone could believe that Barcelona would want Ramsey.
Does anyone believe that there could be one iota of truth in this?
Darren N