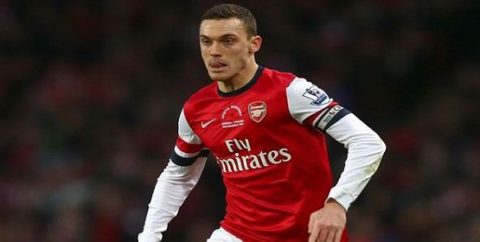 Arsenal have had a massive upheaval to the squad this summer and we now have a lot of new players and youngsters promoted from the U23's or returning from loan. These new arrivals and returnees will obviously take time to get integrated into the team, and also to try and come to terms with the different ways that Emery wants them to play.
We can't expect them to start playing their best as soon as they arrive, and for the likes of Pepe, Ceballos and Martinelli, they also have to get used to a new country, a new language and get acclimatised as well as learning the way their new coach expects them to perform on the pitch. It can't be easy, and if anyone should know it is our old-boy Thomas Vermaelen, who moved from Belgium to Holland before joining Arsenal, then on to Barcelona, and who currently plays for Japanese side Vissel Kobe. The litte known Japanese side have a few ex-Gooners there in Vermaelen, Podolski and Wellington (remember him?) Also in the side is Andres Iniesta and David Villa, so I was surprised them down in 12th place in the J1
Vermaelen is also still a member of the Belgium national side so is back in Europe for their games against Scotland and San Marino, and he was asked by SkySports his opinion about his old club's start to the season. "Arsenal have improved with the players they got in the summer. I think they did a good job in the transfer market," Vermaelen said. "It's a new Arsenal but it doesn't mean it is going to be worse than last season or difficult now.
"Of course a few players have to adapt but I think there is a good manager there (Unai Emery) who wants to play football. I expect them to do better than last year."
I know Arsenal fans would love Emery to put his best available side out every week, but we just don't think of myriad other factors that need to be taken into consideration when picking the side. Let's be patient and let our 'new team' learn to play together a little bit longer before we judge our season. It has hardly just begun!
Sam P