Arsenal Women 3 – 2 Chelsea Who's going to score Miedema & Mead's goals in January clash? by Michelle
Happy New Year to all you lovely Gooners and may it be a wonderful year for everyone.  Our Gunners first match of 2023 is, of course, against current league champions Chelsea at Emirates Stadium on 15th January, kick-off 12pm UK.
Away tickets for the game have sold out already and this could be the match to create a new WSL attendance record which Arsenal previously set at 47,367 bums on seats at the Emirates when our Gunners beat Tottenham 4-0.
Below are the highlights of Arsenal's 3-2 win over Chelsea at Emirates Stadium last season.  Vivianne Miedema scored one goal and Beth Mead scored the other two.  I hope Jonas Eidevall can come up with a winning team and, more importantly, some very creative front-line fire power in light of both of our top goalscorers and assisters being off longterm with ACL ruptures.
If the unimaginable happens and Chelsea win, they'll extend their lead at the top of the Women's Super League.  BUT if (and of course, we believe WHEN) Arsenal win, then we'd be level with Chelsea, second only potentially due to goal difference, but of course Chelsea have played one more game than our Gunners… Now that would be a great start to the New Year!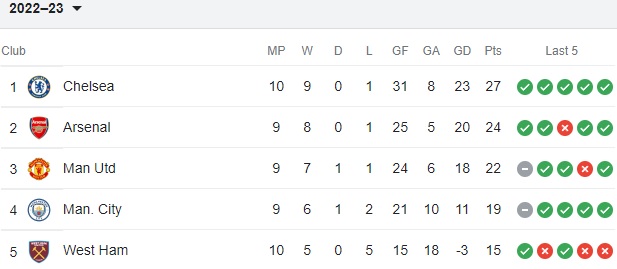 Can't wait for this first GIANT match of 2023!  What a fantastic way to kick-off the New Year for us Gooners!
Do you think this match could be a sell-out at Emirates?  Have you got your tickets?
Michelle Maxwell
Follow Michelle on Just Gooner Women on Twitter for regular updates on the Arsenal Women's Team!
Do you want to read more about the Arsenal Women's Team? Click here….