Arsenal Women's 2023 squad is starting to shape up rather nicely by Michelle
The January transfer window started on 1st January and runs until 31st January.  So far we've had Jordan Nobbs leave our Gunners, opening up a midfield slot ahead of the announcement that Dutch international Victoria Pelova's signed for Arsenal and only today another signing confirmed.
1st January Transfer window commences
5th January Midfielder Jordan Nobbs leaving Arsenal for Aston Villa
6th January Dutch international midfielder Victoria Pelova signs to Arsenal from Ajax
7th January Danish international midfielder Kathrine Kuhl signs to Arsenal from FC Nordsjælland.
What Arsenal's midfield changes looks like from today: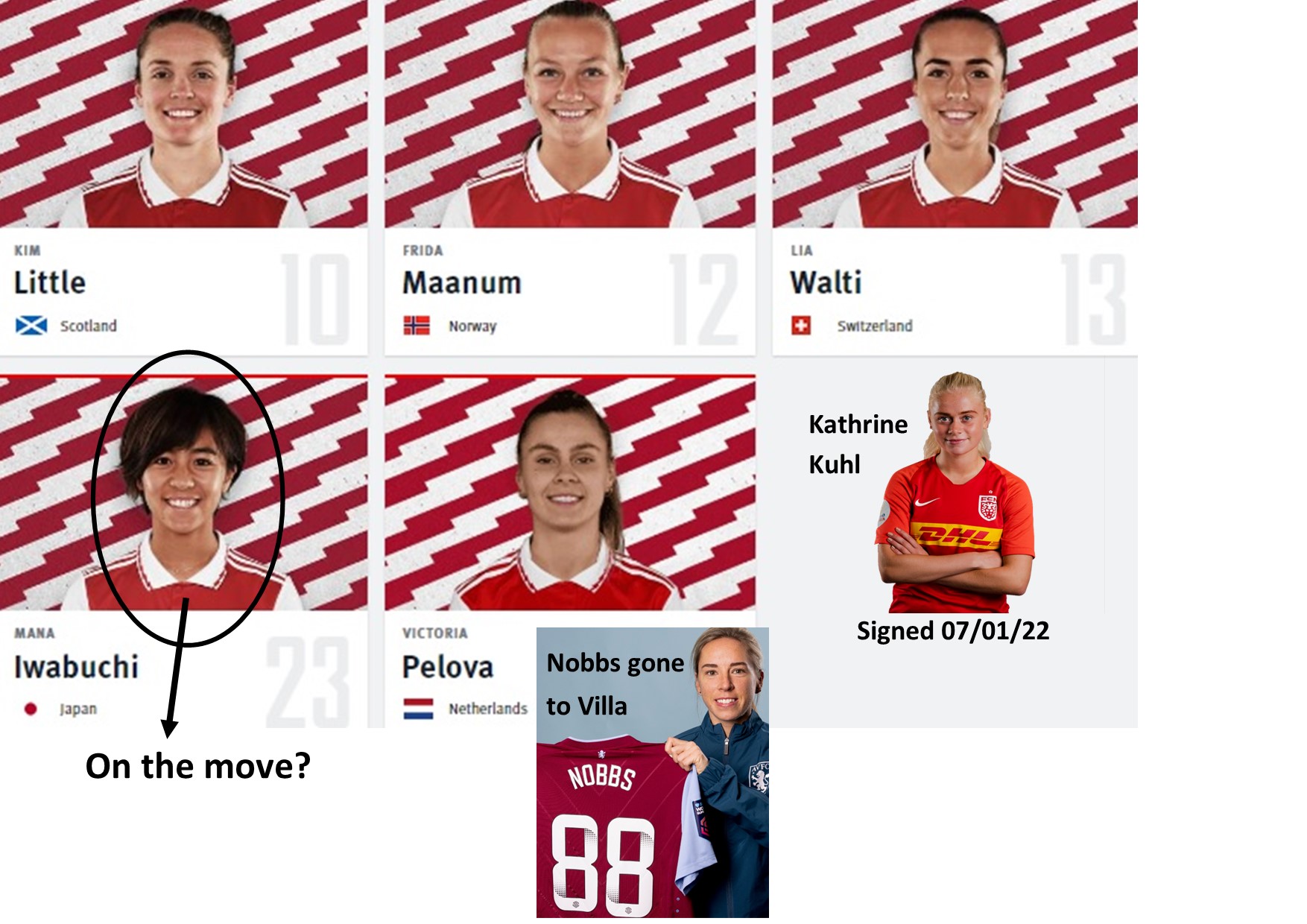 Assuming there's no new news over the rest of the weekend (?!) so what will this coming week hold for comings and goings at Arsenal?
We can expect Arsenal to announce the signing of new Canadian international goalkeeper Sabrina D'Angelo, though this has sparked a bit of debate amongst Gooners as Arsenal have 2 goalkeepers and young English goalkeeper Fran Stenson currently out on loan to Birmingham City.  But it's really largely a by and by as the real focus has to be on Eidevall's recruitment skills when it comes to forwards with a strong track record in goal-scoring and assisting, and certainly at international level considering the loss of world class footballers Beth Mead & Vivianne Miedema to ACL injuries.
So what will Arsenal's attacking front-line look like over the coming weeks?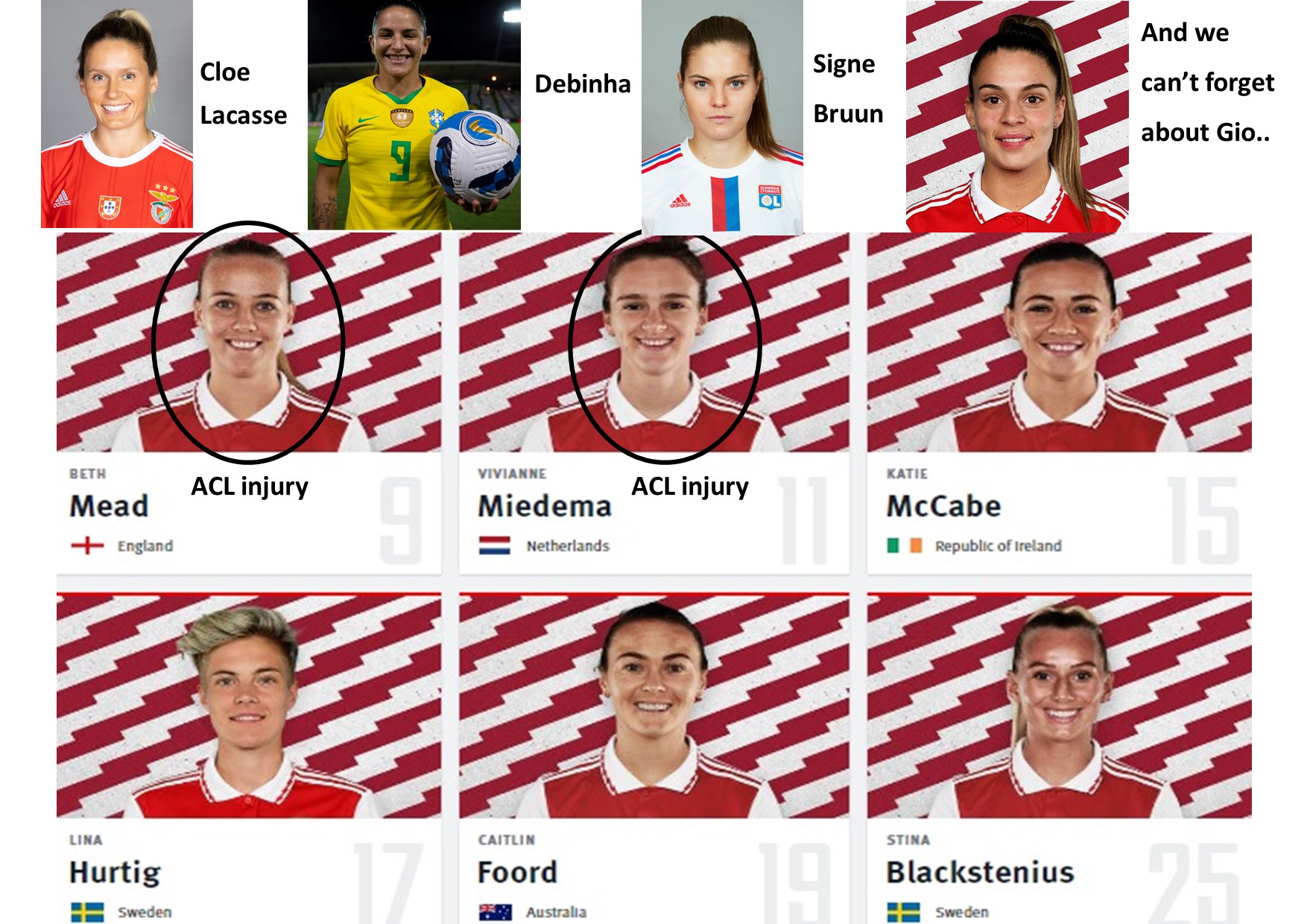 All of the above are 'potential' additions to Arsenal's front-line attack, after muliple indicators that Arsenal are interested in these players, at least a couple of which could play midfield, if there is space..
I think it will be a very exciting week coming up for us Gooners as Arsenal's acquisitions are confirmed and we start to see a clearer picture of the future emerging.  COYG!
Michelle Michelle
WIN FREE CLUB LEVEL TICKETS for Arsenal Women V Chelsea at Emirates on 15th January!! Winner will be announced on 11th January.
Follow Michelle on Just Gooner Women on Twitter for regular updates on the Arsenal Women's Team!
Do you want to read more about the Arsenal Women's Team? Click here….