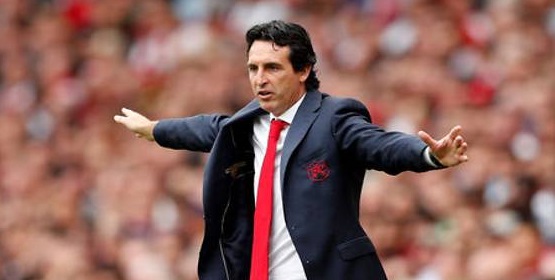 I know a lot of Arsenal fans are frustrated with the lack of progress since the Wenger era, but perhaps Emery is even more committed to our youth than even Wenger was? We have seen a lot of outgoings this summer of of our older but experienced players, and Emery has not been shy about putting youngsters into the Arsenal first team and hopefully putting in building blocks for the future with players that have already learned the "Arsenal Way" from Freddie Ljungberg.
Emery has made it clear that he is always willing to give our youngsters confidence, as we have seen with Arsenal moving on a lot of our older players and playing Guendouzi, Nketiah and Willock last season. Now we are seeing a host more of reserves being given a chance. As Emery said ahead of tomorrow's game against Standard Liege when asked about our young stars becoming a big part of his future plans. He said: "But this is not [just] now. This academy, the Arsenal academy, was in the history a very big academy. Also, the responsibility in each moment as a club, as a coach in each moment, is to have the responsibility to give them chances.
"When I arrived here, the same, I know I have a big responsibility with the club and also the academy and after is to look for the best performance every time. In training, in the matches… but also giving the young players chances to be with us in training, if they deserve to play, give them chances to play, and after if they are playing well, they have more chances to be with us and to play in more matches. We are doing that. Last year, we started working in every training with Willock, with Eddie Nketiah and with other players. There are a lot of players in the academy that are close to us and we want to give them that opportunity.
"Now is the same, I don't know in other clubs if they are doing the same. Some clubs more, some others less, but our responsibility is our responsibility and Arsenal's responsibility, the Arsenal coach's responsibility."
And it is our tradition. I remember in his job acceptance speech he made a point of talking about our youngsters as a focal point. Maybe he is not just looking at the short-term fix?
Admin