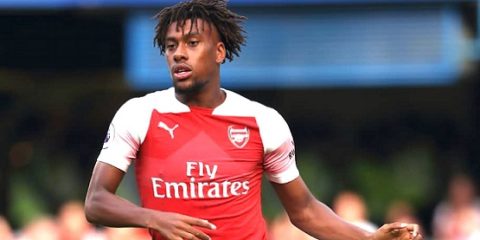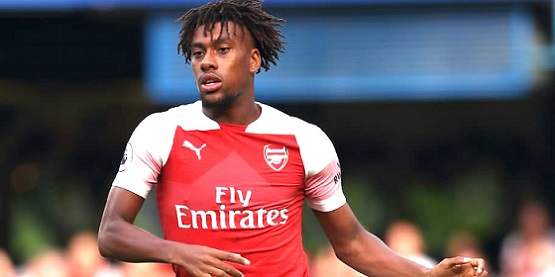 Apart from maybe Ozil no payer divides opinion quite like Iwobi, the nephew of Jay Jay Okocha. As a graduate from our academy, some gooners have given this guy plenty of chances out of a desire to see one of our own progress. Others feel he's had long enough to prove himself.
Alex Iwobi played 148 Scored 15
It's got to the point if you criticise Iwobi you are accused of having a bias towards Ozil or even race is brought up as an issue. The reality is the Nigerian has scored 11Leauge goals in 4 years, not good enough for this level.
While fans rightly point out he works harder than an Ozil, all his flicks and dribbles count for nothing if there is zero end product. Quality build up play is often followed by him looking terrified in front of goal. While his German counterpart does not do it consistently you still trust him more to produce a killer pass to assist a goal.
As our title challenge was falling apart, Iwobi's breakthrough at the end of 2016 (scoring against Barcelona , Everton and Watford ) gave fans hope. Yet he would be like many youngsters accused of being too comfortable under Mr Wenger, going missing when his boss badly needed him.
The biggest example of this was being pictured partying the night before he was one of the more experienced players in a cup loss. You sensed if he wasn't from our youth team more would have been made of this.
While Unai Emery was credited with improving his confidence, that was still mostly as an impact sub based on his pace against tired defenders.
Many of his backers pointed out he plays better for Nigeria due to playing more central. Yet at the World Cup he was dropped after their first game for yet again going missing when it mattered.
Many have lost faith with the likes of Ozil. But there is no point replacing a World Cup winner with a lesser talent.
At 23, he can no longer hide behind his age…
Dan Smith