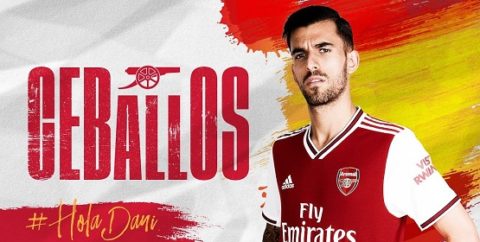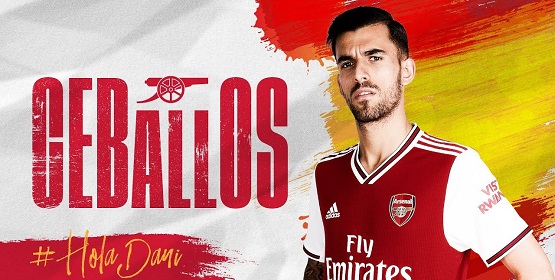 Ceballos impressed as Arsenal win again by Konstantin Mitov
Well, well, lovely Arsenal people from over the globe, we won our opening 2 games of the season for the first time in a decade! I'm delighted with the results. For the first time in ages, I'm excited!
It wasn't really a vintage performance again, with some questions to our defense, but the usual suspects in our attack did the job! We started Willock and Nelson again, which is mostly due to the absence of Ozil and the fitness issues of Lacca and Pepe, but we did the job again!
And if there is one man who definitely stole the show, it was Ceballos. So assured with the ball, he was the energy in our midfield which we we've been lacking since Santi left. He was dynamic, showed quick feet and his desire to win the ball back eventually led to our second goal.
Another home debut was David Luiz and I liked what I saw. Sure he kept onside Burnley for their goal, but overall he was solid and stood up well to the physical challenge at hand. That said, you could see the need for more game time between him and Sokratis. I would've enjoyed a clean sheets, but it is what it is.
Pepe also made his home debut and pulled a great dummy on Peters. You can see the potential there, but there is again a need for time to adapt. We overall don't have our best XI available in it's full fitness, as I do believe Ozil with Auba, Laca and Pepe can be really dangerous with Ceballos as part of our midfield support.
We go away to Liverpool next and I'm not convinced we have enough to take them. Our playing out of the back looked risky at times and it will be very interesting to see how we move the ball against a better team than Burnley and Newcastle (with all my respect).
What this season brings so far is excitement. We have a lot of youngsters and a lot of quality yet to be integrated in the squad. The next two games will be incredibly hard and will give a lot more of a realistic evaluation of our squad so far.
We can't make still make too much of it, as our main full backs are yet to return from injury and we haven't integrated our main signing. If that prospect doesn't excite you, I don't know what will. We had a good atmosphere at the Emirates. Probably the most optimistic in years! Enjoy people!
Konstantin