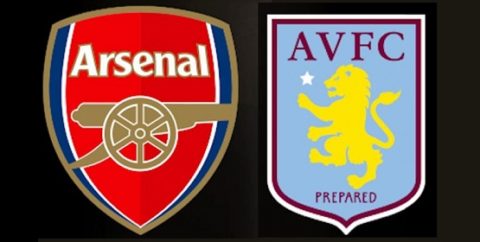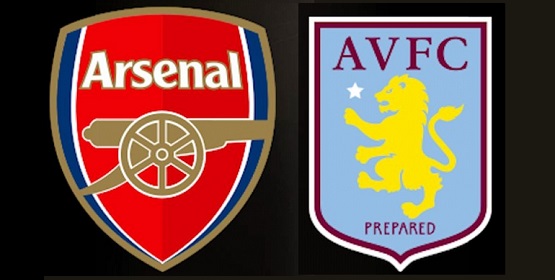 FT: ARSENAL 3-2 ASTON VILLA by Alfie Culshaw
A dramatic, chaotic and frenetic game at the Emirates last night saw us scrape past Aston Villa, impressively demonstrating resilience and mental stability to attain all 3 points. Whilst this strong mentality must be applauded, it must be pointed out that this victory somewhat papers over the cracks, and should not distract us from the structureless nature of our side that continues to give the opposition far too many chances.
The line-up didn't surprise many, with the pragmatic approach of deploying Luiz, Sokratis and Xhaka an expected decision from Unai Emery. However, young Bukayo Saka was rewarded for Thursday night's excellent showing with a starting berth in the Premier League for the first time. We began incredibly slowly and looked lethargic and dysfunctional in possession. Throughout the first half Villa cut through our feeble midfield time and time again with merely 3-4 pass moves, and although they didn't make too much of most of these opportunities, it did lead to them taking the lead through an alarmingly sloppy goal.
Our passiveness in defending wide areas once again cost us as Maitland-Niles was slow to stop the cross which saw McGinn peal off the unaware Guendouzi and scuff home. Why do we seem to have such a lack of a midfield and are incapable of controlling a game? Two reasons. Firstly, our pressing isn't cohesive and we allow our front players and midfielders to press without squeezing our defence further up the pitch, leaving huge gaps between the back 4 and the rest of the team, allowing the opposition to exploit this space thus leaving our defence exposed. Secondly, Granit Xhaka's immobility at the base of our midfield makes us extremely easy to by-pass. Things went from bad to worse when Maitland-Niles' recklessness and naivety saw us reduced to 10 men for two bookable offences.
Whilst we struggled to gain a foothold against the 11 men of Villa in the first 10-15 minutes of the second half, the brilliant initiative taken by Guendouzi saw us obtain a life-line with Pepe's penalty. However, unacceptably we allowed Villa to score immediately after levelling, in a goal that reminded us of Luiz' total ineptness in staying alert. However, the freshness brought to the side by the introduction of Torreira and Willock rejuvenated us and we asserted late pressure and dominance to grind out the three points with important late goals from Chambers and Aubameyang. An excellent victory given the context of the game, but, as I eluded to earlier, this should not paper over the cracks.
We move onto Old Trafford.
PLAYER RATINGS vs Aston Villa:
0️⃣1️⃣ Leno 6
1️⃣5️⃣ Maitland-Niles 3
0️⃣5️⃣ Sokratis 4
2️⃣3️⃣ Luiz 4
3️⃣1️⃣ Kolasinac 5
3️⃣4️⃣ Xhaka 4
2️⃣9️⃣ Guendouzi 8 (MOTM)
0️⃣8️⃣ Ceballos 5
7️⃣7️⃣ Saka 6
1️⃣9️⃣ Pepe 7
1️⃣4️⃣ Aubameyang 7 –
2️⃣1️⃣ Chambers 7
1️⃣1️⃣ Torreira 7
2️⃣8️⃣ Willock 7
Tell me your thoughts below and if you don't understand some of my ratings, ask below and I'll give some justification
Alfie