According to the Metro, Arsenal misfit Granit Xhaka told Swiss broadcaster SRF that he 'can't accept what's happened' with him following his outburst towards some supporters during the side's draw against Crystal Palace.
The midfielder also added that he was happy for the international break to come to an end, so he could 'finally sort matters out' with the club following the drama.
The report hints that Xhaka is suggesting showdown talks with the Gunners, in a bid to clear the air over the incident that left him stripped of the captaincy.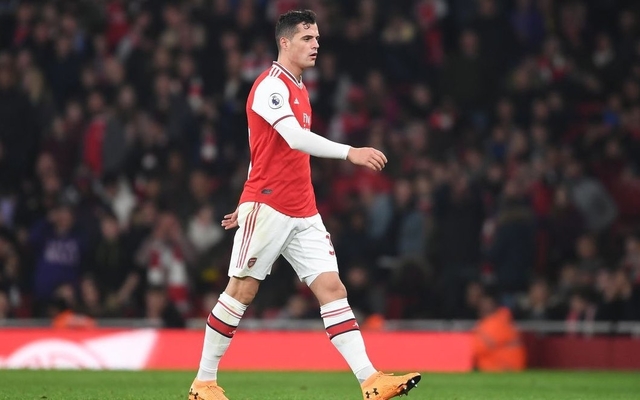 Here's what the Swiss star had to say to SRF:
'I have a clear idea as to how things should proceed, and Arsenal know this as well.'
'Although I still have a contract with them, I will be glad to return to the club – so we can finally sort matters out.'
'There will surely be a solution – as I can't accept what has happened with me.'
Unai Emery recently hinted, as per the club's official website, that the 27-year-old could return to action for the Gunners against Southampton tomorrow.
The Spaniard's comments suggest that the 'matters' that Xhaka was hoping to sort out are no longer an issue as he revealed that the midfielder is "feeling that his team is Arsenal team now".
Xhaka has been on the sidelines ever since the incident, his potential return will certainly be a serious talking point within the football world – will it come against Southampton tomorrow afternoon?