Arsene Wenger has been at Arsenal for 21 years and has reached an amazing new milestone with yesterday's win over Swansea being his 800th Premier League game, while last week Wenger's Arsenal reached 1500 goals and yesterday Aaron Ramsey scored his 50th goal for the Gunners. We also broke our record of 13 consecutive home wins at the Emirates going back to March, scoring 30 goals and only conceding 7. In our last 12 games in all competitions we have 10 wins and 1 loss and 1 draw.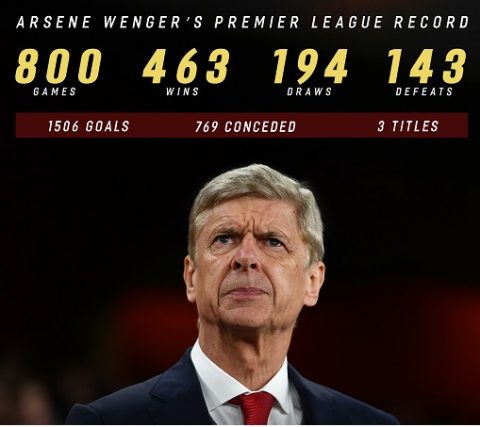 Arsene is well on track to break Alex Ferguson's record of 808 League matches in charge, but he is still over 100 wins and 100 goals behind the legendary Man United manager, but there is nobody else that has even got close!
Despite Arsenal's brilliant recent record at the Emirates, there were still elements of the home crowd booing the players off the pitch at half-time yesterday, and it looks like they will never be satisfied unless Arsenal win every game 5 or 6-0! The Gunners have come back from a one-goal deficit in their last three games, so why don't the fans have any confidence in the team any more? Especially at the newly-named Fortress Emirates!
What on Earth will it take for the fans to get behind Wenger and his team for the whole of the 90 minutes of any game????
Sam P