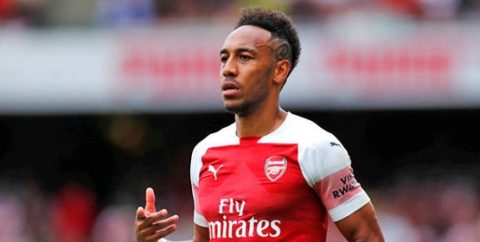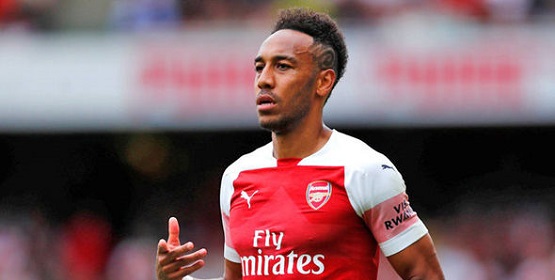 Pierre Emerick Aubameyang is all excited about forming a new look Arsenal frontline along with Nicolas Pepe and Alexandre Lacazette. The 30 year old star footballer is confident that it's going to be crazy when the two strikers are completely fit and join him up on the front line.
"For sure it is going to be crazy. I am sure of that," Aubameyang said. "I think everybody is excited about that. We will have time to play together and we will see.
"The next game we play at home and we will see what is the decision of the coach, but as I say I am looking forward to it."
A great multitude of punters are backing Arsenal to at least make their way into the top six of the league table by the end of this season. A top four finish and a Champions League qualification would be an even better result for them. On a side note, if you too love betting on football games, and indulge in some gambling every now and then, do checkout the platforms featured at these New Casinos Online for UK players. Many of these online casino brands double up as well-known sportsbooks and offer odds on several Premier League markets too.
Everyone at Arsenal is looking forward to the trio
It's not just Aubameyang but everyone at Arsenal, including the team management and the fans that are keenly waiting for the impact this trio might have on the team's performance when they take on Burnley FC at home on August 17. Aubameyang knows that it might be difficult for the coach to fit them all in and agrees that it's always like that when you have excellent bench strength.
Pepe came onto the field after 71 minutes of play at St Jame's Park, in Arsenal's 1-0 victory over Newcastle. It is evident that Unai Emery is taking a cautious approach and wants to ease the Ivory Coast winger slowly into the team. Talking to the press, Aubameyang expressed that Pepe is an excellent player and he's already shown everyone during the training sessions what he's capable of, and serves as another important weapon for the team. Aubameyang is flexibile about the role he needs to play for the team and is willing to play wide if the coach wants him to.
Trying to off-load Mustafi at the earliest possible
In the meanwhile, Arsenal are doing their best to somehow offload Shkodran Mustafi, the team's defender, before the end of the European transfer window, on September 2. Emery is willing to part with him even on a loan, just to get rid of the £80,000 a week salary Arsenal are currently paying him. Mustafi has been categorically informed by Emery that he doesn't have a future at Arsenal and should find another club. He was signed from Valencia for £34.85 million in 2016, but is expected to fetch no more than £15 million now.
On the other hand, Kieran Tierney, the Gunners new left back's move to the club has been backed by his ex-Celtic teammate Scott Brown as well. The midfielder recently expressed an interview that it's a fairy tale story for Kieran and everyone at Celtic is excited about his future prospects at Arsenal.