The latest rumours are saying that Anonio Conte is going to let the ex-Arsenal captain Cesc Fabregas go – as he intends to bring in James Rodriguez to boss the Chelsea midfield. The behaviour of Fab4 before his acrimonious transfer to Barcelona has left Gooners split over whether he is a legend or a traitor, but there have been many calls for Wenger to bring him back to the fold this summer.
Personally I think this is a great idea, as, although he hasn't been a regular starter for the Premier League winners this season, he has still played brilliantly and scored and set up many goals. If anything I think his distribution has been ever better than ever this season.
But there is one other reason I want him back at the club. Have a look at this tweet from Cesc himself….
Bring him back! https://t.co/kzI7mJucbV

— Just Arsenal News (@JustArsenal) June 12, 2017
So if his girlfriend Daniella Semaan is pregnant, I want him to return and bring the Premier League trophy with him!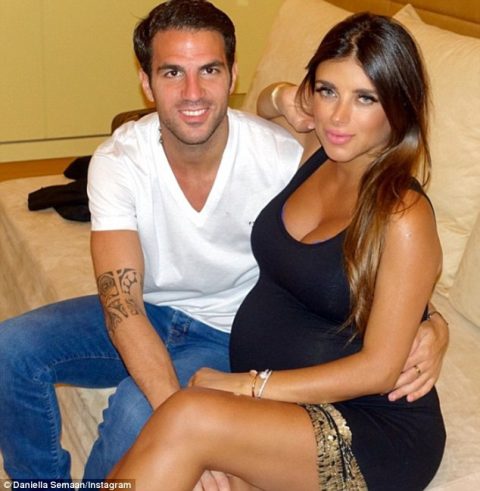 Admin