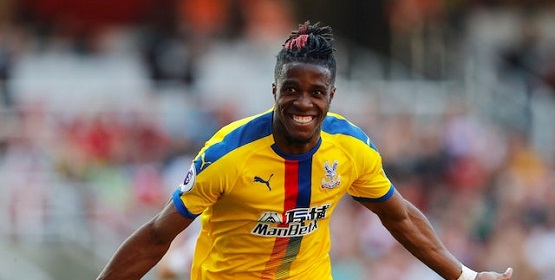 Wilfried Zaha is a very good player for Crystal Palace and he may well be a brilliant signing for Arsenal but it could also ruin their season.
If Arsenal offers £80 Million then there is a good chance that Crystal Palace will fold and allow the 26-year-old to depart Selhurst Park but what would the true cost to Arsenal be?
Unless all the reports about Arsenal transfer budget are wrong and that would include the BBC's David Ornstein who most of us regard very highly when it comes to Arsenal news, then it means that we have almost no option but to sell Pierre-Emerick Aubameyang.
It is unlikely that Auba will raise much more than £60 Million so in effect we lose £20 Million of the transfer budget and a Golden Boot winner and get Zaha in return.
That leaves just £25 Million for a central defender and box to box midfielder, two areas far more crucial than the winger role that Zaha would occupy and don't forget Arsenal already need to replace Danny Welbeck nevermind Aubameyang up front.
There would be more sales of course, but who? Lucas Torreira? Granit Xhaka? there are not that many more that could really top up the remaining transfer budget sufficiently enough to bring in the players we need to strengthen the weak areas.
And all that is on the assumption that Palace accepts £80 Million, they may hold out for the entire £100 Million.
What if Zaha does no better for Arsenal than he did for Man Utd? Remember it is a whole different ball game being a standout player for a lesser team like Crystal Palace than being a standout player for a top-six team.
What if he gets injured?
The risks are huge and it is not as if the frontline is in need of much surgery, it was the defence and midfield that were the areas where we were the weakest last season and not just last season but the last two seasons.
NEXT - Arsenal preparing to trigger in form midfielder €12 Million release clause
Buying Zaha could be transformative but it could also wreck the entire season and you have to ask yourselves, is he really worth the risk?
[embedyt] https://www.youtube.com/watch?v=7uHo1EqQz5I[/embedyt]