It may not have escaped Arsene's Wenger's attention, but the Premier League title has been won by teams wearing blue kits for the last four seasons. Leicester and Chelsea have dark blue kits and Man City have got light blue ones, so perhaps Arsenal's new away kit is a hybrid of the two with dark blue at the bottom and light blue in the Top half.
Considering the success of these colours, maybe Arsenal should use this shirt as their home colours! Anyway here it is….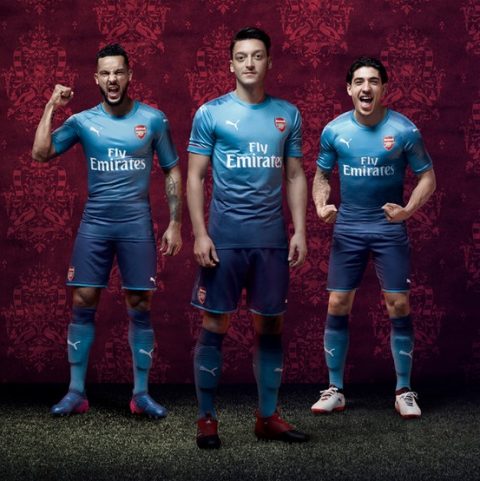 But seriously I know it's an away kit and I actually like it except for the lack of redness! And I think we can disqualify us from actually seeing it at some away games like Everton, Man City, Chelsea and Leicester for starters, as they will clash too much with the home colours.
Anyway, I like it, what about you lot?
Admin