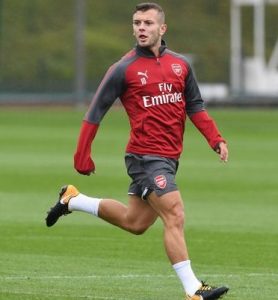 Arsene Wenger has been busy in the transfer market trying to make Arsenal back into a title-chasing side, but we could have two possible big boosts to the Arsenal squad as we go into the new season. Our little English terrier Jack Wilshere seems to have recovered very quickly from his hairline fracture sustained at the end of last season, and has rejoined the squad in training ahead of the Emirates Cup.
There are not many fans that have faith in Jack returning to his old self and making inroads into our very talented midfield any more, but with the Englishman's tenacity and fighting spirit you never know if he could force himself back into the reckoning, and there is no doubt he has always been one of Wenger's favourites. As you can see from the pic he is back to looking fit and strong once again. Could he be the surprise of Arsenal's coming campaign?
Santi Cazorla has also been missing for the last couple of seasons, and we had a scare story not long ago that said our little Spanish magician would miss at least 90% of this year, but the 32 year-old seems determined to get himself back to full fitness and is desperate to play for Arsenal again. He keeps putting up pics of himself diligently working out in the gym with positive messages about his progress. This is his latest offering on Instagram….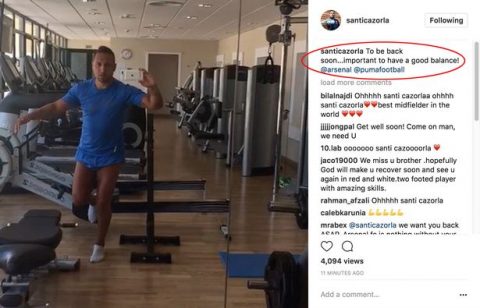 The latest forecasts are that the Spaniard will be back in full training by October, and his return could be a massive boost, especially as he can build up his match fitness in the Europa League games. He could definitely be another 'like a new signing' in Arsene Wenger's eyes, and hopefully he can help us to lots of trophies before the end of the season….
Admin