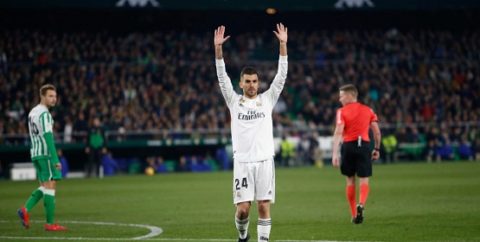 The transfer windows are a frustrating affair and this one for Arsenal fans has been probably one of the most frustrating in living memory.
The main reason for that is that we know we have a limited transfer budget and yet Arsenal have been linked with a ton of players, with a lot of them out of our price range.
What we have recommended in the past is to find a few journalists or online sources that you trust and use them as a guide to weigh up the credibility of the daily dose of rumours.
One of those journalists for us is Charlie Watts at Goal.com, like David Ornstein of the BBC he is not always right but in comparison to the vast majority of journalists out there, he is as reliable as they come.
So when he makes a statement I tend to listen and that is exactly what I am doing with his comments on Real Madrid midfielder Dani Ceballos.
Talks progressing well between Arsenal and Real Madrid for Dani Ceballos – Nothing agreed yet, but season long loan move looking possible. https://t.co/RofvFJu8JP

— Charles Watts (@charles_watts) July 16, 2019
He is not saying it is done and dusted or in the bag or anything like that but he has confirmed that Arsenal is in talks with the Spanish giants and that those talks are progressing well.
And that is significant.
Ceballos would be a good signing for us even if it is a loan, certainly better than some of the players that have been linked with us.
I am now fairly confident that a deal will be agreed, especially in light of the "be excited" comments from Josh Kroenke.
This is one to definitely keep an eye on and add to William Saliba and Kieran Tierney as signings that are very possible.