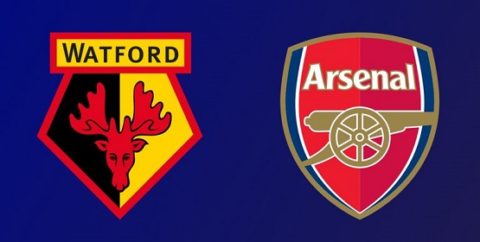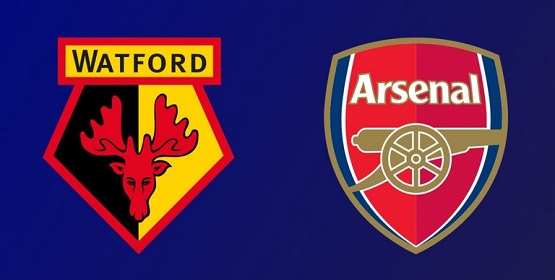 Leno – 7
The German had to face 27 shots so his handling was spot on. He puts himself under pressure by passing out from the back, and needs to start telling his defenders to go long when it's clearly not working.
Kolasinac – 5
I gave him and extra mark for his run on goal which made our opener, but in the second half was double teamed by Watford 's right flank. Yes, he had a lack of protection but the reason he is targeted is because he's a poor defender, so it's a bit ironic that he's having a go at our youngsters.
Sokratis – 4
His mistake was the equivalent of an own goal. What's worse he sees us fail to pass out every game yet keeps doing it. Finally, gooners are starting to question him now they can't use Mustafi as a scapegoat.
Luiz – 4
Blocking shots and getting his head to corners all counts for nothing if you are going to leave your leg hanging out. The 2nd penalty he's conceded in his 4th start for us…….we were warned.
Maitland-Niles- 5
Like Kolasinac he gets added points for assisting, but defensively not good enough for this level. He needs protection.
Guendouzi – 3
I praised him so much in the Derby but this was as ill-disciplined as you can get. He twice played a blind pass to Leno which could have led to a goal, then gets a yellow for a pointless scrap on half time.
Xhaka – 4
Not his discipline this time but his ability on the ball which was the problem. Our midfield couldn't keep it which is his job. A couple of times he was wasteful late on when we had promising chances on the counter-attack.
Ceballos – 5
Think some over-hyped his performance. The fact is that our midfield were not touching the ball in the second half. His tackle did set up our opener and for the rest of the half he was tidy on ball but even then, I thought the half time lead was kind to us.
Ozil – 5
Here's the thing, he did his job, as in assisting the assist and created changes, although you can tell not all our players were used to the formation. When you're defending a 2-0 lead and can't get the ball, the German is not useful at all. He should have been taken off earlier having done his job.
Pepe – 5
Just thought with game stretched it was made for his pace. Yet lhe ooked leggy despite the two weeks off.
Auba – 7
Maybe a bit harsh as he scored his two goals, yet when we needed him to hold up the ball in second half, he couldn't help us like Lacca would have done.
Willock – 5
Standard 5 as he didn't control the midfield any different to those who were replaced. He failed to stop the tide
Torreira- 4
Protecting a lead, closing down space. That's his job. When last time he was great?
4- Nelson
I hope this doesn't destroy his confidence. He was brought on to run away with the ball. He failed every time, looking too lightweight.