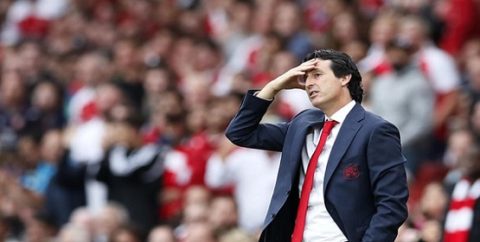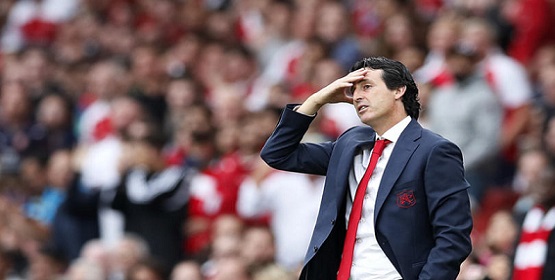 Addressing The Symptoms And Not The Problem. by Nifty
Football is a team sport and not an individual sport, though teams have star players, who often receive praise or criticism depending on the outcome of matches. As good as Messi and Ronaldo are you can't have eleven of them in one team. Argentina have a galore of attacking talent yet they struggle because they don't have a balanced team.
It is obvious we were once again let down by our team last season. Our players performances were at times disastrous and their qualities were being questioned. Looking at the bigger picture I have discovered that most of them are good players who have their strengths and weaknesses, in fact they are of top quality. Why then do they under-perform? They have become symptoms of a big problem.
Arsenal have become one of the most poorly run top teams in Europe. Our main problem is not our players performances rather lack of a well-planned functioning system. This has resulted in us assembling an inadequate team with players not meant to play together forced to do so.
Firstly, we have a team without an average winger. A major problem for any coach, midfielder, defender and attacker. The importance of wingers in modern football cannot be overemphasized. They relieve pressure from defenders, give options to midfielders, create spaces for attackers and allow coaches to do some tactical twisting. How we were able to survive last season is beyond my imagination.
DEFENSE
Our fullbacks can't defend while we lack a good game-reading, commanding and composed centre back. Shkodran Mustafi and Sokratis are wrestlers while Koscielny has lost pace, a major part of his game. Holding is the only composed CB we have, that's why he walked into the team easily. Mustafi is not as poor as we think rather it is a case of wrong partnership. He is a wrestler, so he works better with a game reading and composed CB who directs instructions to him. As good as Vermaelen was, it was Koscielny and Mertesacker pairing which worked better. Mertesacker was simply a good game reading CB without pace which Koscielny complemented. So Mertesacker easily directs instructions to Koscielny.
Ramos and Pepe are good defenders but their partnership never impressed me. They conceded so many goals but Madrid always outscored their opponents. They were also card regulars because they resorted to fouls to stop dangerous attacks. Reason, they are both wrestlers of the highest quality.
Sokratis was just a waste of money because for me he is just a more experienced "Mustafi". We can spend above £100m without building a good defence and we can build a world-class defence for as low as £30m. All it takes is having a good defensive plan and getting the right players and right partnership.
Midfield
We have one of the worst midfields in the league, not in personnel but as a unit. The main victims are Xhaka and Ozil. There is no reason why those two should play in the same midfield. Xhaka works better with two workaholics who will do more of the marking while he focuses on spreading the ball to wider and attacking areas from deep. Ozil rather works well with a ball retaining DM and a good game controlling, box-to-box CM.
Ozil is, bring the ball to me in attacking areas and I will do the finishing touches. He easily goes missing because he drops deeper than he should. He does not have the energy to take the ball from midfield to attacking positions where he performs his magic, remember he is not getting any younger hence he resorts to the simplest pass.
Has anyone wondered why despite not playing well we were winning matches with Iwobi in the side. It was not because Iwobi is better than any other player. He was only able to offer what was missing in the team, driving the ball from midfield to attacking positions. His end product was frustrating to watch especially considering how often he got himself into those positions, but there was always a possibility of one or two good chances.
Combining with Kolasinac down the left, they were important to our attacks. The problem came when he lost confidence after the mistake against Man City, where everyone turned on him. He started hanging around opponents boxes instead of dropping deep as before to pick up the ball, Emery responded by benching him. Kolasinac's game also suffered because he was the greatest beneficiary of Iwobi's dribbles which created spaces for him to operate.
After Kolasinac and Iwobi came Ramsey. Ramsey is a workaholic with great engine, but he lacks vision, an area where Xhaka is strong. He assisted in regaining the ball in midfield which helped Xhaka operate better. His ability to boost forward also supported our attack. The bigger problem came when Ramsey got injured and Ozil was introduced.
Our loses were not because Ozil and Xhaka were bad but because they are not meant to play in the same midfield. Xhaka had to cover more ground while Ozil dropped deeper, which reduced their strengths hence our collapse towards the end of the season. We progressed in the Europa League because Lacazette and Aubameyang had to drop deeper to pick the ball for each other. To fix our midfield we must sacrifice one of Ozil or Xhaka, build our midfield around one, then get good wingers. If they both continue playing together especially without good wingers, we will still struggle.
ATTACK
Spending £58m on Aubameyang still baffles me today. With respect to Aubameyang he is a good striker and he is worth the amount in modern transfer market. However, it makes no sense having two world class strikers that we struggle to fit into the team, especially when we are lacking in other areas. We must sacrifice one of them or build a team which accept two strikers. I will prefer we keep Lacazette because he offers more than goals, he is younger. He can also score both individual and team goals and with the right creativity behind him he will score more. We can then sign a player like Mitrovic as backup in addition to Eddie Nketiah.
I do feel for our players and the coach because aside being footballers, they are first of all human beings. They have emotions and their frustration is always obviously seen. The Europa League final was not lost because Chelsea outplayed us but because of how we handled the first goal. The presence of a natural leader would have helped us.
I believe our energy is wrongly channelled at criticizing our players and every decision of the coach. They are only symptoms of a big problem, lack of a well-planned functioning system and bad management. We can sell all our players and recruit new ones, but the problem still lingers. It will even be more disappointing because most of our current players will go on to have good career elsewhere, while the good ones we bought become frustrating to watch. It was just a matter of time before Toreirra ran out of gas because he was overworked in an unbalanced midfield.
It is no longer ambiguous that our club is not managed properly. A situation which started after the break-up of our golden youths of Fabregas, Nasri and Co. Wenger lost focus and he started building patchy teams. A situation which subjected him to enormous pressure he could no longer handle.
We therefore, as fans, should challenge our management to a productive debate, to demand where our club is heading to, else we will keep addressing the symptoms while the problem persists.
Nifty