Do Arsenal have the worst fans in the League? by JH
Three games have been played so far this year, which means that 5 games ago we won the FA cup for a record 12th time.
Now in our first three games this season we have been less than impressive. Leading to the majority on this site to call for Wengers head. After 3 games, in fact, after 1 loss.
Chelsea have the same amount of points as us, they have been equally poor, do we hear Jose out? No
Spurs have less points than us, Poch out? No
Southampton are yet to win, Koeman out? NO
I believe no manager in the world gets the screams for his resignation after one loss, except for Wenger. Arsene Wenger has ended our trophy drought, and took us too 2 successive FA cups, sure its not the big one, but it is something.
He has bought Mesut Ozil and Alexis Sanchez, 2 world class players for a combined £77million, so he will spend if players are available. So far this Window how many major players have moved? Pedro? Benteke? Are these the players that would have kept us off Wengers back until his next loss? Benzema is not available, thats not Wengers fault, just deal with it. Nobody has bought a true star this window, Arsenal react in the window, Real buy Bale, we buy Ozil, Barca buy Suarez we buy Sanchez. This is how we do our major deals, one of the big 3 (Barca, Real, Bayern) buy someone only they can buy, and we buy the first team player they will replace. Which major player has been replaced by another this year?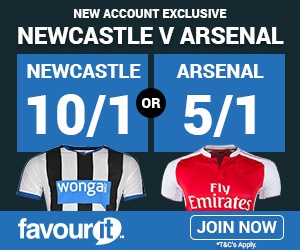 One thing Arsenal fans should know by now, is that AW will leave when he wants, which will be when he decides he cant take us forward anymore. And the man that follows him is not going to be a Pep, an Ancelotti it is more likely to be the inexperienced Henry, or little know Stoijkovic.
I am not too sure when it happened, but Arsenal fans have become a lot like Liverpool fans, we believe we are entitled to success, WE ARE NOT!!
Yesterday I saw a Graphic on Premier League net spending in the last 5 years.
# Net Spend last 5 Years Purchased Gross Sold Nett Per Season
1 Manchester United £405,200,000 £124,200,000 £281,000,000 £56,200,000
2 Manchester City £417,700,000 £150,300,000 £267,400,000 £53,480,000
3 Chelsea £461,809,000 £246,450,000 £215,359,000 £43,071,800
4 Liverpool £349,000,000 £176,370,000 £172,630,000 £34,526,000
5 Arsenal £253,625,000 £154,600,000 £99,025,000 £19,805,000
6 West Ham £106,900,000 £16,500,000 £90,400,000 £18,080,000
Like it or not, in the Premier league spending accounts for success, so the simple fact we finish top four every year is actually an achievement. Man United can waste £60million on Di Maria. City can blow £58million on De Bruyne.
Chelsea can throw £70million bids in for Pogba. Liverpool can waste £35million on Andy Carroll. We cannot!!
We Make our own money, and we make sure it is put to good use.
We are not entitled to win the title, Wenger should not be sacked every time we lose a game, what happens if we get a manager and he finishes 5th? Do we sack him? Do we get Wenger back? What if we replace Wenger with someone that the likes of Ozil, Sanchez, Koscielny, Cech dont want to play for? They leave, we finish 8th? Do we move on, or will we be more patient?
Arsenal fans seem to expect us to win everything, every game, every trophy. The ridiculousness of calling for his head after 3 games is baffling, it is as if it is now mathematically possible for us to win the league already, who is to say we cant match City's results from now, and beat them twice? Nobody can say what will happen. I understand people are frustrated, as am I, but to suggest the season is over already is silly.
Anybody who was not calling for Wenger's head when we won the FA cup has no right to 5 games later. Sure Arsene has flaws, quite a few. But right now he is all we have got. You want him gone? complain after 38 games, not 3.
By JonnHirons