Arsenal fans will be hoping for a morale boosting win against Borussia Dortmund tomorrow, which would make us all feel a lot better as well as keeping alive our faint hopes of topping the Champions League group. But The fans and players and Arsene Wenger would happily settle for a share of the spoils as that would see us into the next round.
Easier said than done, however, especially when you look at the Gunners' performances and results in the last three games. And when you remember how Jurgen Klopp's team gave us a football lesson in Dortmund, it does start to look like a tough task.
There was some good news for Arsenal at the weekend though, from the German Bundesliga where Marco Reus injured his ankle and is likely to sit out the game alongside Mats Hummels. But we had our own worries over an ankle injury, although it was hoped that Jack Wilshere would be alright to play, until he was spotted in Harpenden turning on the Christmas lights with his whole foot in a protective boot.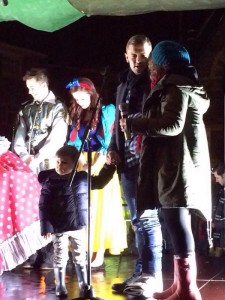 That does not look like a man who is going to start a Champions League match tomorrow, although the boot could be there to protect ihis ankle and stop him aggravating it. But it looks like we will be without Jack and with Ramsey unable to find his form of last season, that is a massive blow to Arsenal and our hopes of getting a result against Dortmund.