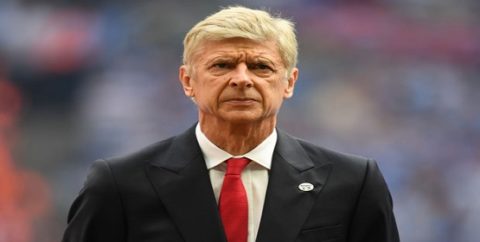 Arsene Wenger spoke about disrespect from a section of Arsenal's fan base he would never forget. Which is why he has distanced himself from the club, not even coming back to watch a game. The Frenchman will be aware that the same supporters who disrespected him for their own agendas, would look to fault him no matter the role, for the sake of a few views on YouTube, the juice isn't worth the squeeze.
The reaction to him even suggesting a job offer is on the table leaves me wondering what happened to our fan base. Here's a man who provided us with so many memories, admitting it would be too much of a distraction to take any role, and yet he's still being abused on social media. What happened to our values, doing things the right way?
Mocking the greatest manager in our history is what you expect from Chelsea. If Man United can welcome back Sir Alex, if Bayern Munich can invite ex-legends onto their board, then isn't it sad the most successful boss we ever had doesn't feel wanted?
The man doesn't need the money, he's simply not retiring for his love of the game. Contrary to what some gooners might think, this isn't some tired old man. This is one of the greatest minds who can offer so much. If FIFA listened, he could improve the governing body. My preference is him to lead out a country at the World Cup as it's the one remaining thing on his bucket list.
It's a shame, if any man should have a job for life at the Emirates it should be him, but he's been bullied out of that ever happening. You would think after a year under Emery, we would have learnt that the grass isn't greener. Unfortunately, the best Arsenal boss we will ever see might not be welcomed back for years to come, a reflection on the modern fan more than him. Yet we ask Koscielny to show more loyalty when he takes off a shirt?
We can't give same loyalty back to our greatest ever manager…
Dan Smith