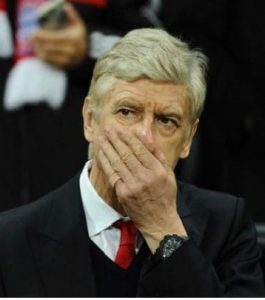 I know that Arsene Wenger is no longer the manager at Arsenal, and I know that Jack Wilshere has just left the Emirates to join his boyhood side West Ham, but this comment from Wenger about Jack is just so off the wall I just couldn't resist posting it here!
"Jack Wilshere is a playmaker a guy who is a bit of a Messi type," Wenger said.
"He makes me think about Mbappe because I played him at 17 years of age because he was an exceptional talent.
"Unfortunately he has been stopped early by big injuries around his ankle. I believe now he comes out of it and is an exceptional footballer.
"He can get past people and give the final ball, has a fantastic football brain and he is a great guy as well.
"When you have gone through what he has gone through you need to be mentally very strong."
Hmmm I'n not sure that everyone would agree with that, unless he had said it ten years ago. Lionel Messi is one of the best players ever to grace this planet, and Mbappe is setting the World alight at the World Cup, but Wilshere couldn't even get into Gareth Southgate's England team. And Unai Emery obviously doesn't rate Jack very highly to give him no promise of gametime. Maybe Wenger had to leave Arsenal because he is still living in the past!
Darren N