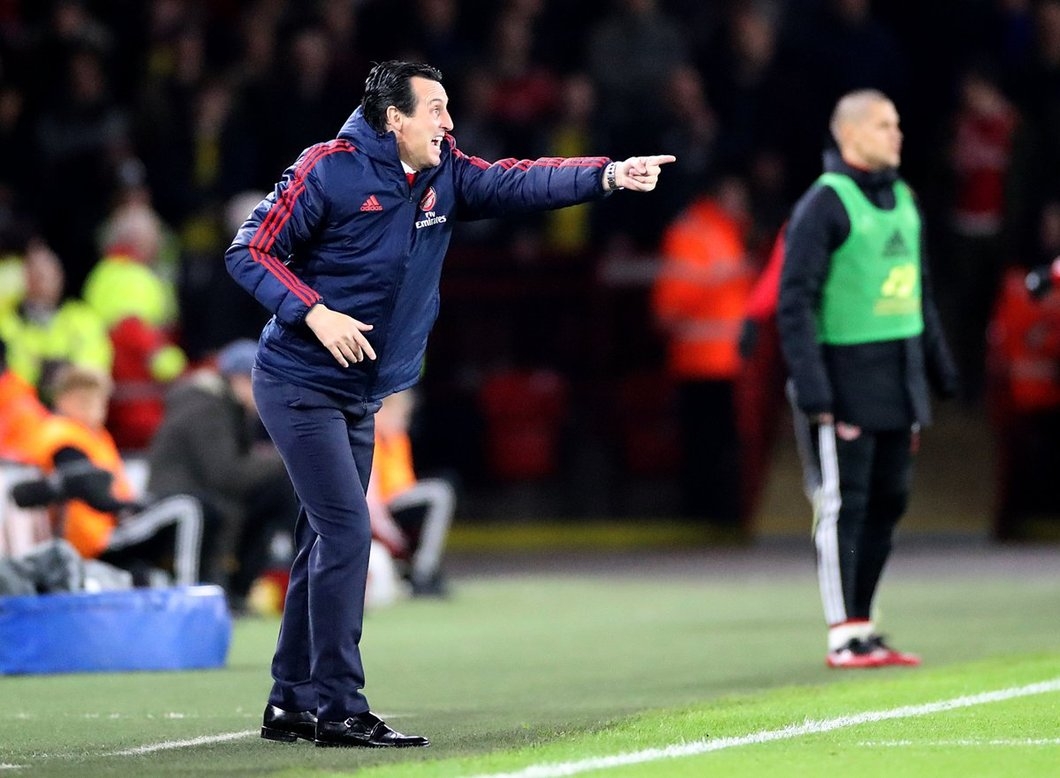 There is very little doubt that there are very few Arsenal fans or pundits that think that VAR gave correct decisions in last night's game against Crystal Palace at the Emirates, and according to Unai Emery, speaking after the game, these decisions have been going against us on a very regular basis.
This was his quote on Arsenal.com: "Good evening. It's 90 minutes and a lot of matters to talk about. We can speak about two directions. We can speak about our performance and also the referee's decision with VAR. We deserved to win. We started very well with our two goals and we didn't concede a lot of chances in the first half. Maybe we could have also controlled the possession better and got into the box with more chances after 2-0, but usually when you get two goals ahead the opposition want to push more against you.
They scored the goal with VAR, and maybe it was a penalty, so we need to respect the decision. It was amazing to check that penalty. OK, that's fair enough, but the last match here against Bournemouth, we deserved a very clear penalty, more clear than this evening, but they didn't check. OK, it wasn't important in the final result because we won 1-0.
"Last week in Sheffield, we had a very clear penalty on Sokratis at 0-0. It was a very important moment but they didn't check. We respected it and we lost, OK. Today, I was thinking it was a penalty but the referee decided no. The referee also said Zaha's was simulation, and I thought OK but then VAR said penalty. OK, perfect, we respect that. In the second half we deserved another goal and our idea was to keep our game plan and take more advantage in our resolve to achieve the three points in a more comfortable way. They equalised and in that moment it was difficult but our reaction was a very good reaction with the supporters and the players.
"We started creating chances again, getting dead balls, taking offensive corners – and we scored a third goal. VAR said it was a foul but I checked it after and it's a goal. OK, I don't know who the person is on VAR deciding that. I think this evening is the first time… I mean, for me VAR is positive and we need VAR. But we need to manage that in the right way. At the moment, to us it's not working well. I think the team deserved to win this evening. We played with speed when they equalised. I can only be a little bit disappointed that we didn't control the match better at 2-0, to make sure that we could get a good result."
The Spaniard is not against VAR completely, but it is supposed to stop the referee making errors, not overturning his decisions which are obviously right. As Emery said, we can't even see the invisible man that is making these decisions and having a very big effect on Arsenal's results. Emery continued: "For example, we can make mistakes: the players, the coach… That's our responsibility. VAR is very important, above all for the referees because it's very important to reduce their mistakes. VAR has come in and we've decided to have it for this reason. When the referees use that in the right way, I think it's going to be amazing because it will reduce the referees' mistakes.
"Now, we have started not checking a lot of actions because we don't want to stop the rhythm or the pace of the match. OK, but we also need to check the important ones. For example, against Bournemouth the penalty on Pepe. Last week, the penalty on Sokratis. They were very clear and in the match, it's a penalty. OK, they didn't check because the referee didn't watch it and decided he didn't want to check it.
"This evening, maybe this week, they are starting to check more because they are thinking they need to check more actions because a lot of difficult decisions for the referee are coming, and they want to take more time to check that. Also, for me the penalty was perfect because they decided it was a penalty. It's perfect because it helped the referee in this action. But our goal, the third goal, he is not fouled. That is not a foul. Who is the person who checked that? If the referee watched that action on the TV, I am sure he would not decide that it was a foul. In the office with the TV, I don't know who the person is who decides this."
This is the crux of the matter – "Who decides this?". If the hidden VAR is going to be turning over referee's decisions on a regular basis, who will then check their actions? Do we need another referee watching the VAR and then double-checking his decisions? Where will it all end?
At least in the good old days we were taught to respect the referee and his decision is final. Just get on with the game!